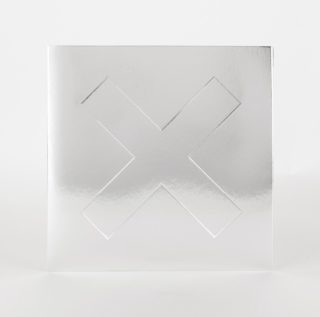 While The xx's second album, 2012's 'Coexist', may not have aged as gracefully as the band's debut, its finest moments promised much: on the handful of tracks that melded Romy Madley Croft and Oliver Sim's existing knack for intimacy with Jamie Smith's rapidly expanding production skills, there was a sense of a template being sculpted that would precipitate The xx's full blossoming on album three from charmingly coy indie misfits to confidently confessional pop stars.
And with that path in mind, 'I See You' is broadly what one would expect from 'Coexist''s successor: eight years on from their first appearances as a four-piece barely out of their teens, The xx have made their most muscular, mature and adventurous record so far. But a second, perhaps richer seam has also clearly influenced the band's ripening: casting an even stronger shadow over 'I See You' is 'In Colour', Smith's solo effort from last year. That record featured vocal contributions from both Madley Croft and Sim, but more as adjuncts to his own investigations into UK dance music's history, and that shift in power is preserved here too – if the fulcrum of The xx's early albums was Madley Croft and Sim's platonic love affair, then 'I See You' elevates Smith's position – for better and for worse.
When everything clicks, as on the (literally) brassy opener 'Dangerous', the dancehall-flecked 'Lips' and the wonderfully infectious lead single 'On Hold', the audacity of The xx's new bloom is rather intoxicating: Smith's blueprint from 'In Colour', all fearless yacht-rock samples, warm synth washes and slinking garage beats, melds beautifully with his bandmates' intertwining melodies, resulting in something that feels genuinely new and exciting. Indeed, even when Smith dials down his most blatant producer branding, on 'Replica' and 'I Dare You', a quiet propulsion more commonplace on Fleetwood Mac albums than on xx ones emerges, generating the closest the trio has ever got to a swagger.
However, 'I See You' stumbles when Smith pushes things further. 'Brave For You' initially mines The xx's aesthetic of old – vulnerability, sparse instrumentation and lashings of sonic space – but when overheated tumbling drums echo and trip over themselves in the final minute amid almost parodically cavernous reverb, the song ends up resembling more a caricature of that sound than anything more convincing. Equally, 'A Violent Noise', with its bloated one-finger keyboard lines and hissy percussion, finds its closest neighbour in, unexpectedly, Darude's mid-90s trance behemoth 'Sandstorm', and while that sort of bombast is not a disaster in isolation, it crashes badly with Sim's admirably heartfelt vocals.
That 'I See You' was recorded in five different studios across the US, Iceland and London over a 30-month period of individual globetrotting feels like something of a tell here: compared with their previously insular and swift methods, this process strikes a contrast nearly as stark as between their earliest songs and these. Madley Croft indirectly acknowledges this on 'Brave For You': "I see things change and I watch them grow, and I know you do too," she sings, and while the song's context suggests an ode to a lover, those lines could just as equally be directed to her bandmates.
Each of The xx has grown, and changed, but in different ways and at different rates to one another – and while that flourishing of ambition is heartening to witness here in the form of some of the band's most impressive, persuasive songs yet, the attendant casualties are the band's hitherto much-admired subtlety and idiosyncracy: The xx's heavily hinted-at pop confidence has arrived, to frequently exhilarating and occasionally deflating effect.
Please support Loud And Quiet if you can
If you're a fan of what we do, please consider subscribing to L&Q to help fund our support of new musicians and independent labels
You can make a big difference for a few pounds per month, and in return we'll send you our magazines, exclusive flexi discs, and other subscriber bonus bits and pieces
Try for a month and cancel anytime