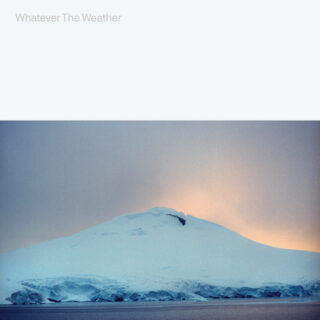 Loraine James
Whatever the Weather
8/10
From teaching assistant to one of the UK's most interesting producers, Loraine James' rise, like her music, has been anything but ordinary. At her best, when she's pressure-testing genres and bleeding the edges – combining club-driven sensibilities with stark, post-rave atmospheres or finding unexpected middle ground between the amorphous electronica and raw drill energy – from the glitchy to the rhythmic, the spoken to the subterranean, there isn't much that doesn't fall within her playground. It's kind of why this predominantly ambient turn as Whatever the Weather makes perfectly imperfect sense.
Grounded in the concept of weather and temperatures, James uses degree measurements as a simple marker to let her process run unencumbered, allowing her subconscious to flow freely. It also proves to be an easy lead-in as a listener, setting the transportive tone that helps to give each track a subjective sense of time and place.
Opener '25c' is all dreamy melody and soft focus, dancing heatwaves and a shady spot on a hot day, '0c' pushes into Aphex Twin's Selected Ambient Works 85-92 with its scattered breaks and static flashes over chiming chords, and '2c' builds a little drama with its intermittent threat of storm clouds rolling in. '17c' is the real highlight, tempering percussive breaks with a pulsing suspension, finding that critical distance between structure and atmosphere. A bit like watching a city from a bus window with your headphones on, it's all familiar time and space, just flowing differently; and that's exactly what Loraine James does, whatever the name she chooses.
Free Protomartyr flexi disc with this month's magazine
Subscribers to Loud And Quiet now receive a limited edition flexi disc of a rare track with their copy of the magazine
This month's disc is from Detroit punk band Protomartyr