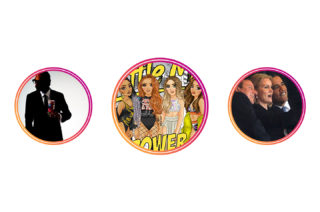 10 years of Instagram being the music industry's best friend
"Bossin' up", wrote Snoop Dogg beneath his first ever Instagram post – a grainy shot of the rapper in a suit, dimmed by a sunset filter. This was in January 2011, when what would become the world's most popular photo-sharing app had only just been born. With only a handful of employees in its early days, the app needed big backers to get it off the ground. Together with his company co-founder Mike Krieger, Kevin Systrom reached out to a curated line-up of content creators and pop stars. When not doing his computing homework, Systrom would fill his hours DJ-ing, sneaking into Boston clubs to try to open for established acts. Even from his own music-making circles he could understand the potential clicks, shares and profit that musicians could bring to a mobile app. Snoop Dogg was among the very first celebrities chosen to push the hype around Instagram. His first photo alone earned him 2.5 million followers. 
When YouTube-discovered Justin Bieber joined the platform soon after, Instagram saw a surge of sign-ups, with each new post by the singer crashing the server. In the beginning, Instagram used musicians to boost its popularity. Nowadays, the roles have reversed. A new generation of artists is rising out of Instagram's own success, garnering a following simply by filling up squares with fresh, pleasing content. Instagram grants musicians not only prime real estate to feed fans with material, but the algorithms ensure that they can reach a much bigger pool if they play their cards right. In the same way, the app has made it possible for fans to see, hear and even speak to their favourite artist even if they can't make it to their live shows. We're given backstage access to their lives, both in and out of the studio. 
The insider feeling
Since its launch in late 2010, Instagram's meteoric rise has transformed our lives. A billion of us find ourselves endlessly scrolling through it every month. The pursuit for grid perfection has led to a boom in filter-inspired plastic surgery and queues outside Insta-worthy walls and bathrooms. We now reach for our cameras instinctively, and its constant presence in our pocket changes the way we move through the world. Instagram's rush to the top made it enough of a threat to Facebook that the social network was willing to pay a premium for it. In 2012, just days after it launched on Android devices, it bought Instagram for $1 billion.  
By the time Instagram hit 100 million users, businesses were vying for likes and followers on the ad-driven marketplace. Since then, Facebook has gradually been introducing Instagram features for direct buying and selling: last Summer, it launched "branded content ads", which let brands promote influencers' posts as actual adverts. In the latest app update, the heart-shape notification button on our home page has disappeared and been replaced by a shopping bag icon, allowing us to buy stuff without even leaving the app. With Snoop Dogg's posts doubling up as adverts for energy drink brands, the music industry has been roped in too, charmed by Instagram's mass market. Perhaps Instagram's biggest gift, though, has been how it's given musicians new ways of controlling their personal narrative – how they and their art are seen and consumed.
The ability to upload simple montages of our lives has allowed Instagram to function less as a peer-to-peer communication service and more as a platform for independent publishing. When Instagram Stories arrived – a clone of Snapchat, the 2011 originator of disappearing photos – that personal narrative leapt from the screen. Suddenly, life is not meant to be lived, but authored. Followers can jump into a tour bus by flicking onto their favourite artist's account, just as easily as switching television channels.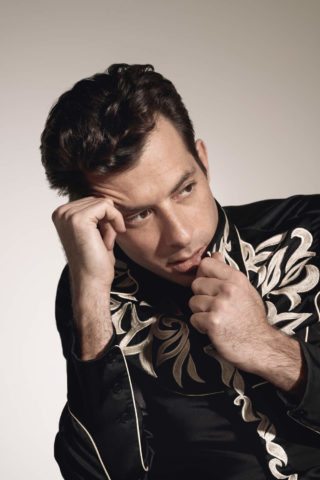 This insider feel to Instagram has never been more valuable than now, to a music industry confronted by a global pause on live events. Over lockdown, I've enjoyed watching musicians take requests from their living rooms, orchestras play to empty concert halls, and producers like DJ Premier and RZA battle one another beat-for-beat on Instagram Live. At a time when almost everything and everyone seems disconnected, there remains no shortage of intimacy across the airwaves, heightened by influencers abandoning the pixel-perfect aesthetic for a "getting real" approach. These stay-at-home recordings are an example of a kind of Instagram counterculture; one that works against the capitalistic gloss which the platform is known for – even if it is a trend destined to be exploited.   
While the need to fit this new medium of performance can pose problems, some musicians have been inspired by it. Instagram has let us inside superstar's houses, but it's also paved the way for more interactive artwork and videos that veer away from the conventional cinematic frame. Made for Instagram Stories, the video for Mark Ronson's track 'Pieces of Us' combined stickers, polls and AR effects. The playful video follows a bored teenager who ditches a 'romantic' fish finger supper with her dad in exchange for a night out. Shot on mobile phones, the video was layered with preloaded effects in real time using Facebook's Spark AR platform, instead of during post-production. Its premiere on Instagram Stories highlighted how these video-editing tools are available to anyone, anywhere. In fact, amateur fan artists have taken to the platform to share their love in the form of paintings, sketches or personalised Vans. Little Mix used a 17-year-old's fan drawing for the official artwork of their 2017 single 'Power'.
Saviour and tormentor
Even in real life events Instagram is driving the thirst for visual novelty and creativity. Festivals and club spaces are facing up to the new Instagram reality, with some artists adapting sets to appeal beyond the dance floor. It made sense, then, that Instagram sought partnerships with big music festivals to capitalise on user content, putting up attendees' photos on stadium jumbotrons. A quick search of the hashtag Coachella brings up 5.1 million Instagram posts. After all, documenting a moment is almost impulsive now, as though deciding not to would be going off-radar. When the Danish prime minister took a selfie at Nelson Mandela's funeral in 2013 alongside Barak Obama and David Cameron, the press was outraged. Photographic narcissism, critics suggested, is now everywhere. While the Prime Minister's selfie was not representative of her funeral etiquette overall, it nevertheless signalled the encroachment of social media on our reality.
A UK survey in 2017 by the Royal Society for Public Health found Instagram ranked the worst social media app for young people's mental health. While Instagram got points for teen self-expression and community-building, this figure was brought down by its link to high levels of anxiety, depression, bullying and FOMO.
For Craig Evans, founder of Flying Vinyl, Instagram has been key to building the community which supports the company's subscription service. "Looking back over the history of music, an artist's image was so aggressively managed," he says. "Now, fans want to consume every part of an artist's life." Fans of Lana Del Rey, who were curious about the marketing rollout for her new album, Chemtrails over the Country Club, took to Instagram to get updates first. The singer's manager, Ben Tap, replied to fans by commenting back on her Instagram post: "Great art takes time to finish… Lana is in control of her destiny and a true artist." Evans acknowledges today's expectation of musicians to be social-media-savvy has warped our ideas of success. "I know a lot of artists who have become slaves to algorithms," he says. "There's a difference between listening to feedback [and] gearing your writing and creation around vacuous metrics of success such as likes, views and reposting of content." Under the current pressure on artists to upload music and social media posts more than ever, the dividing line between "art" and "content" is becoming increasingly blurred, as they occupy the same space.
While Instagram helps artists gain support from fans, its directness also lends itself to more urgent appeals to the community. In November, the musician Emo Baby opened up on her Instagram stories about the psychological and physical abuse she had suffered from her ex-boyfriend, the rapper Octavian. Instagram became the medium to paint their deeply traumatising relationship, although it should be noted that Emo Baby was forced to switch to Twitter after Instagram removed some of her posts due to Octavian reporting them. Emo Baby posted on her account screenshots, videos and photos evidencing her allegations of domestic violence. Her fans followed this with an outpouring of love and support. "We are all here and stand by you!" one commenter wrote. Emo Baby's post not only exposed a supposed remorseless abuser to Octavian's fans and label – who subsequently dropped him – but it educated us all on the subtle, hidden forms of domestic violence which are harder to recognise. Everyone agrees that physical assault is wrong, but we don't often see this within a context of escalating abusive behaviours – gaslighting, coercive texts, isolation. In any given caption, the familiar phrase "please share" creates ripples far beyond the normal realms of a single Instagram post. Emo Baby's story asks the wider music industry to ask serious questions about their role in the safeguarding of women, who are too often subordinated to the reputation of its biggest stars. Behind the wall of perfectly staged photos, there are community-run Instagram accounts solely designed to call out abuse against women, acting not only as a platform to expose sexists and fetishists, but also to show survivors they are not alone. 
Over the last 10 years, Instagram has seeped into our lives at every turn, and its rise has forced musicians and the worlds around them to think more carefully about their "aesthetic". No matter how established they are, artists have forged communities via the platform, which lets them play to fans and engage in a dialogue simultaneously. Yet while Instagram has opened up a myriad of music career opportunities, that success is limited only to those artists who create art which complements the corporation's click-based goals. With real life congregations halted, the app has had to take on emotional, even therapeutic, roles which we may have once thought totally removed from it. In many ways, the pandemic is gearing up this young generation of artists for the kind of world they might live in, when flights become more expensive due to carbon tax and barriers like visas start posing more problems for many who have grown up without that friction. 
Please support Loud And Quiet if you can
If you're a fan of what we do, please consider subscribing to L&Q to help fund our support of new musicians and independent labels
You can make a big difference for a few pounds per month, and in return we'll send you our magazines, exclusive flexi discs, and other subscriber bonus bits and pieces
Try for a month and cancel anytime