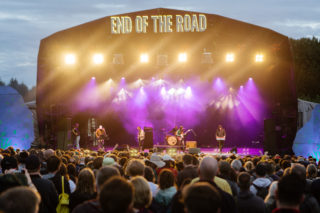 A night of messy and delirious noise – Slowdive and The Moonlandingz open End of the Road 2017
It begins
"I'll be walking around the crowd afterwards if anyone has got any ketamine," says The Moonlandingz' Johnny Rocket, clearly hoping to let loose after the band's final festival set of the summer. The group's proto-garage psych glam romp proves to be the perfect opening slot for the main Woods Stage, as squelching and sputtering synths and electronics wrestle over hammering bass lines, while Rocket's yelp always seems to reach new levels of savage intensity with every song, as tracks such as 'Black Hanz' and the closing 'Man In Me Lyfe' unravel into an elongated assault of hypnotic grooves covered with layers of messy and delirious noise.
Despite Slowdive's triumphant return with their first album in two decades earlier this year, their set is a thoughtfully balanced traverse across their four studio albums.
After the slow burning opening haze of 'Slomo' – played with lysergic visuals rolling and melding in the background – the group then dip back into earlier material such as 'Catch The Breeze' and 'Crazy For You'. The latter of which is played with a sustained and teasing build as the group weave between moments of heavy ambience with shimmering guitars – and vocals that seem to float endlessly into the ever colder night – and moments of fierce, noisy eruptions.
For the rest of the set the group manage to consistently blend a quiet, unfurling tone of beauty and melancholy with furnace blasts of guitar clatter that cuts through the gentle undercurrent of melody, lifting the whole thing to a rousing upsurge. 'Souvlaki Space Station' creates a powerful and absorbing fog of sound in which melodies swirl underneath the pulsating hum and rattle of their guitar tone that, despite being imitated countlessly over the years, still feels as heady and immersive as it did on record 25 years ago. As is customary, the group end on their moody and misty cover of Syd Barrett's 'Golden Hair', leaving a lingering ambient presence that still seems to hang in the air long after they leave the stage.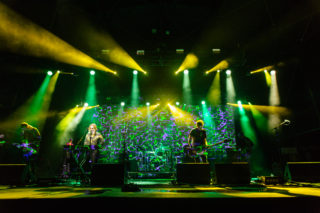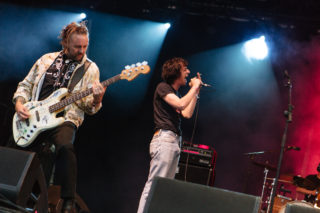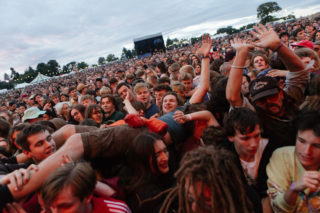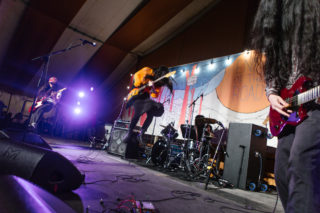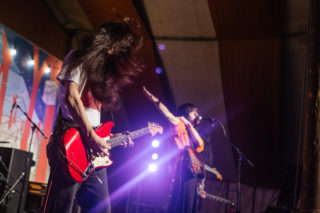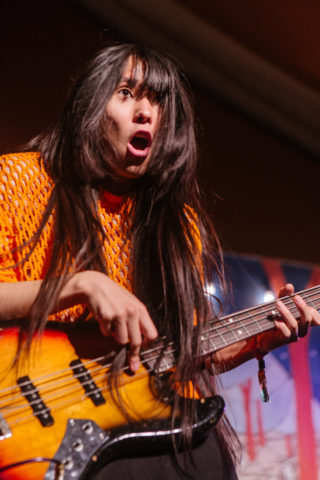 Free Protomartyr flexi disc with this month's magazine
Subscribers to Loud And Quiet now receive a limited edition flexi disc of a rare track with their copy of the magazine
This month's disc is from Detroit punk band Protomartyr