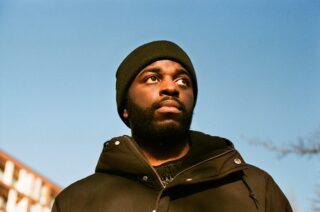 Alfa Mist is taking an unconventional route to modern jazz greatness
The multi-talented London musician on the winding path that led him to excellent new album Bring Backs
Growing up in Newham, Alfa Mist used to play a card game called 'London Blackjack'. A shedding-game with more in common with Uno than its more famous namesake, Alfa would play it at home with his brothers and sister, at school – where it was a point of playground pride – and across the capital with his cousins.
The premise of the game was simple enough. Each player starts with seven cards, and the first to shed them all claims victory, with various power cards hindering the process – an eight, for example, means that the next player has to miss a go; you can't end your turn on a Queen. However, there was always one rule that got in Alfa's way – bring backs. 
It's a rule that's stuck in the jazz pianist and hip-hop producer's mind; so much so he's named his new album after it. "Whoever gets rid of their cards first and wins has to wait for one more round because they could be brought back into the game if someone has the right card," Alfa explains, a hint of the frustration he's felt thanks to that rule creeping into his otherwise calm, almost stoic demeanour. "Basically, once you feel like you've won you have to wait a round to see if they can bring you back."
In Alfa's hands, bring backs has become more than a rule in a childhood card game; it's a shorthand for the various challenges he's faced in life – from growing up the child of a Ugandan immigrant in one of London's poorest boroughs, to trying to make it as a jazz musician without any formal training – and the uncertain footing it's left him in early adulthood. "That concept is interesting to me because I feel like that when people tell you you're successful and you've done well… because of my upbringing, I don't…" He cuts himself off. "The complacency thing doesn't exist for me," he rephrases. "It's almost like you snap back. Like, 'Nope, I haven't won yet.' I'm just here doing my thing, and I could be brought back at any minute."
In a quirk of fate, Alfa came up with the concept for Bring Backs parallel to the spread of Covid-19, totally unaware that his feelings of uncertainty, frustrated repetition and suspicion of anything that promised hope were going to become that much more universal. "Lockdown has taught us, you're not really safe, are you? Who knows what's gonna happen," he reflects. "I didn't think of that at the time. At first, I thought it was a child-of-an-immigrant thing, where it's like 'This what life does to us.' Like, you've seen poverty growing up, so no one can tell you what you have now can't slip out of your hands. But, last year, everything slipped out of everyone's hands, so it applies to even more people. It's one of those unfortunate – but fortunate for me – coincides."
Perhaps adding to his underlying sense of precarity is the fact that his musical journey has been a less traditional one than many of his peers in what has come to be known as the New London Jazz scene. Whereas the likes of Nubya Garcia and the members of Ezra Collective cut their teeth at extra-curricular programmes like Tomorrow's Warriors before studying at conservatoires, Alfa took a more winding path. "I listened to a lot of jazz growing up, [but] it's like I was listening from outside the house, looking through the window," he explains. "To be let into the camp or whatever, there's some boxes you have to tick… some things you have to master. I never really embedded myself into the school of thought that comes with it." 
Having originally set his sights on a career as a football player – he was briefly signed to Torquay's Under-16s team – he got his musical start making beats in his bedroom. Young Alfa was equally inspired by the grime scene that surrounded him in Newham and American hip-hop producers like 9th Wonder, J Dilla and Madlib – the latter of whom in particular strengthened his interest in jazz with his 2003 album Shades of Blue, a record of beats pieced together from legendary jazz label Blue Note's archives. 
One day, when he was 17, Alfa decided it wasn't enough to simply know how to source and deploy a good jazz loop; he had to be able to play them himself. A BTEC student at a college where music lessons were only free for those studying A-Levels, Alfa was forced to teach himself; no small feat when attempting to tackle the theory-heavy world of jazz. Similarly, his first taste of success wasn't on stage at Ronnie Scott's but rather via YouTube. In 2017, his self-released second album Antiphon was ushered into the recommended videos of millions by the video streaming giant's ever-mysterious algorithm. "It's crazy how that happened. I was just watching it. It wasn't even on my channel. It was a bootleg. It came onto my homepage as well," he laughs slightly exasperatedly, though he clarifies he's spoken to the original uploader and they're "all good" now.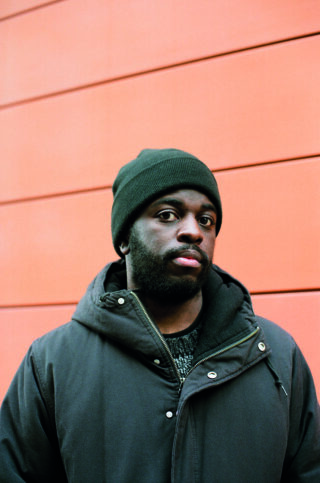 On his new album, Alfa explores further why he feels in a "perpetual state of bring backs." As on previous records – Antiphon was based around a free-flowing conversation about "relationships and perception" with his brothers and its follow-up Structuralism, an equally broad conversation about "self-reflection" with his sister – he found his inspiration at home, focusing on his mother's journey from Uganda to the UK and the struggles it entailed, as well as his own journey as the son of an immigrant. "My journey is that I have to progress what my mother has done. She had to work every job under the sun when she got here – whether it's on the train tracks or cleaning jobs or whatever. So I have to progress because we haven't got generations of wealth like a lot of people born here," he explains.
To explore those journeys, Alfa uses a number of musical tools. As on his previous offerings, his light-fingered keys take centre stage, leading a band of close collaborators – including Kaya Thomas-Dyke, who featured on both Antiphon and Structuralism – through groove-heavy, distinctly London-sounding jams. Opening track 'Teki' is a head-nodder with plenty of steely guitar, while 'Coasting' shimmers with layers of horns and shuffling percussion. Alfa even enlisted a cellist for a number of tracks to further enrich his warm boom-bop.
However, more than on any of his other projects, its the vocal elements of Bring Backs that drive the album. Kaya Thomas-Dyke swaps bass for vocal duties on the sublime 'People' – a shaggy, sparkling track that wouldn't sound out of place on a Solange record. Meanwhile, Alfa himself comes through with a pair of rap verses on 'Mind The Gap' and 'Organic Rust' – joined on the former by North London MC Lex Amor. Yet, the main voice we hear on Bring Backs belongs to neither Alfa nor Kaya but rather to the poet Hilary Thomas. Throughout the record, Thomas recites a piece, written explicitly for the album, that explores her own mother's immigrant story – in her case, from Jamaica rather than Uganda. Detailing how her mother "kept my cup full of tea, while hers half, plenty empty," Thomas takes care to honour the challenges faced by those seeking a better life in the UK, but also strives to offer hope. She hails "Generation after generation making new tracks," and as her poem concludes, it becomes less a lament of the hardships immigrant mothers – particularly those in the Black diaspora – have had to endure and more a call of solidarity and triumph, promising that "change is inevitable". Though true to the album's cyclical themes, Alfa chops it up so that the end of the poem as it is written appears at the very beginning of the album.   
Likewise, while Alfa may be cautious about the future, he's not guarded or cynical about it. Bring Backs is his highest-profile release to date as well his first for a record label – Anti-. It also arrives on the heels of his contribution to Blue Note Re:imagined, a compilation that saw some of the UK's finest talents take on tracks from the label's catalogue; a stamp if ever there was one that Alfa Mist is a Real Jazz Musician now. 
As we wrap up, he strikes a defiant but optimistic tone, hoping the path he's charted through a notoriously fickle industry – and an even more notoriously elitist sub-section of it – offers some hope to those with similar upbringings to his. "I believe people should have options. I didn't have many options when I was younger," he says. "There were like four: football, rap, be good at school, or the roads," he summarises bluntly. But, he says, "the way I've done things here means you didn't have to start playing when you were six, and you didn't have to get into that conservatoire by age whatever [to become a successful musician]. I see it as putting another option on the table."
We're not being funny...
… but can you become a member please?
It's actually excellent value, and will help us continue to promote new independent artists and labels.
Sign up and you'll receive our physical magazines delivered to your door, our digital editions, exclusive podcasts and playlists and an actual bookmark, as if printing a magazine in 2021 wasn't old fashioned enough.
6-month and full year memberships are available now. Fancy it?