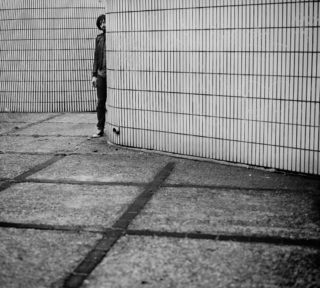 Erol Alkan goes deep on the remixes, re-rubs and re-edits that've kept kids dancing for 20 years
From Todd Rundgren to Franz Ferdinand - there's a story behind every rework on the producer's latest collection
If you spent any amount of time bouncing around London clubnights in the late nineties and early noughties, the hard truth is that you spent at least one Thursday, Saturday or Monday dancing, drinking and partying to Erol Alkan. From Afterskool to Candybox, Blow Up to the Barfly, the capital wasn't short on nights mashing up art-rock, post-punk and various other guitar-based sub-genres into indie discos: Erol (alongside 2ManyDJs et al.) changed that.
Now, this isn't another love letter to Erol's lost nights at Trash or Durr (plenty of those knocking about) or a sentimental reflection on an electroclash scene that's become equally loved and derided in hindsight as the Hypem generation; it's an ode to the bangers, the rollers and the constant surprises Alkan has been mashing, twisting and reimagining for over a decade.
Now 43-years-old, there's a relentless longevity to both the man and the music. The majority of the nights and venues have faded out and fallen away to make room for the next wave, but Erol's influence endures and his 'Reworks Volume 1' (out now) release is testament to that. A compilation of remixes and reworks spanning 13 years, amongst the 20 tracks there's the sawing brutality of his 'Love From Above Re-edit' of DFA 1979's 'Romantic Rights', the beautiful Spektral Rework of Klaxons' 'Golden Skans' and his accelerated take on New Order's 'Singularity'.
It's a reminder of the variety, consistency and curation that's always characterized him as more than a traditional DJ – and a point Erol's keen to make in conversation. This isn't a random selection from his substantial remix bank (there's 40+), each one is there for a reason; each one has a story, from how it was created to how it lived out in his sets and beyond. For Erol, this release was never about any finger-in-the-air celebration of a loosely defined scene; it's a collection of himself and a representation of his creativity outside of playing out, producing and making good on his promise: keep kids dancing.
Reworks Volume 1
"It's not really anything to do with an anniversary, I just thought it would be nice to collect them together, remaster them, and get some of them sounding a little better than the first-time round. There are different approaches across the mixes and there's another 20 that still aren't on there. A lot of these mixes are still really, really important to me."
Tame Impala – Why Won't You Make Up Your Mind
"I wanted to start it with the Tame Impala mix because whenever I think about it, I'm really happy that I took back the original version I sent to Modular. It wasn't good enough and if you're not 100% happy with something, you can't deliver it. I made five different versions and even ended up making a high energy version. I don't know what was going through my head but sometimes you have to try things, fail and you never know what comes from that. It was definitely the trickiest one I've done."
Death From Above 1979 – Romantic Rights

"I was initially going to remix 'Black History Month' but after working on it for an hour I couldn't find anything in there to expand on that I thought was worthwhile. I'd also been sent the parts to 'Romantic Rights' and when I opened it up, it just came to me. I made that crazy rising synth sound by just chopping up one of their keyboard parts and re-pitching it up and up and up; when I had that, it kind of created itself. Felix da Housecat told me that was one of his biggest dancefloor tracks of that year. When I got into Felix, he was playing Chicago house; five years later he's playing Death From Above 1979 and telling me that's one of his biggest. To me, that is quite beautiful."
LA Priest – Engine
"This was the first ever release on Phantasy [Alkan's label]. I love the original but I thought I needed to make a version that could work in a club. It inevitably went down this slightly French house path, which the original has, but I just wanted to push that a bit further on. I remember Diplo was on my iChat list and he was like, 'Hey, I made this,' and sent me back a version of it. That one really connected with a lot of people, but I think it also has a lot to do with the original being fantastic."
Chilly Gonzales – Never Stop

"This was another one where I'd made quite a few different versions. The main version I was making at the time was built around that piano riff and it was just a really slow, really drum-y track. I got really bored of it after a while, layered about five different drum patterns over the top and it was just getting worse and worse. In the end, I was just like, 'Fuck it, just try something totally different,' so I set up my synths and recorded a live jam with a drum machine and a couple of synths, and that's what the record became. Sometimes, you've just got to know when to quit and my point of quitting on things is much faster than it used to be."
Kindness – Gee Up

"I've never asked to remix anything apart from this one track. It's only about two-and-a-half minutes long so it was too short for me to play out. I had actually worked with Adam [Bainbridge] a little bit before so he sent me the parts, I made it in an afternoon and it got released."
Hot Chip – Boy From School
"This was completely out of step with what I was known for. I was trying to satisfy part of myself to produce mixes that were far more beautiful and evocative than maybe what people may have assumed I would do. It was the same for the Klaxons and the Scissor Sisters tracks."
Connan Mockasin – Forever Dolphin Love

"I was warned off doing this after a friend said that it was impossible to remix it. That challenge made me think what could make it possible. Where would it need to go that the original doesn't? From that, it all started coming into my head; the balance of electronic to the original sound, the layers, the way the song would work inside of an electronic production. You start asking yourself questions and then you start answering them yourself, and all of a sudden, the song is playing in your head. I knew that the original melody was great, but it had to go somewhere else, so I wrote a whole new melody in."
Franz Ferdinand – Do You Want To

"The first time I ever played out this remix was at Wire in Leeds. I remember the place going absolutely insane and that was one where I was just like, 'Okay, I wasn't expecting that,' especially with that over-long intro."
Yeah Yeah Yeahs – Zero

"Felix da Housecat rang me to say that he played it out and he had all the original Chicago house dudes in the booth with him. Apparently, they were all just like, 'What the fuck is this, man? This is incredible!' He said: 'Those cats, they dug it, you know? You can't fool those guys. I just had to tell them that you're this Turkish kid from North London with that Chicago blood running through your veins.' This was also another one where I had connection with the Yeah Yeah Yeahs as friends and 'Zero' was produced by Nick Launay, who had mixed half the Mystery Jets album ['Twenty One', produced by Alkan], so there were all these links where I thought, 'Fuck, I hope I do something that doesn't disappoint them!'."
The Emperor Machine – RMI Is All I Want
"It's probably got the biggest kick drum I've ever put on anything. I just wanted to make something as ferocious as I could out of it, like a big room version, just to make it work in a completely different context. I think that's a really important thing for me when doing that: just to change the context of the record, trying to make it as effective as I feel the original was. It's relentless."
Daft Punk – Brainwasher

"The five minutes that track played out was one of the most important five minutes in my progress as a producer. I did two versions and I remember playing one version out and it just wasn't right at all. The science of it was all wrong and I remember feeling I should have trusted my first version, but I didn't, because I thought it was so out of step with what I'd usually play. It made me focus on a lot of aspects of what I was doing at that point and the changes it forced me to do were very, very important. I'm so grateful for that moment."
New Order – Singularity
"Making this work in a different way really pushed my button. I had a particular brief to work to where it had to be kept the same tempo and had to be quite faithful to the original. It's a 140bpm track so to make it something that works in a club is difficult because 140bpm is drum and bass or dubstep; it's not a house tempo and it's not a techno tempo. There was also the slight self-imposed pressure of reworking New Order because there have been some amazing remixes of their music over the years. In the end, I made two versions and spliced them together because I didn't know which one I liked more."
Metronomy – The Bay

"That's just really super-fast. As soon as I'd heard the bassline on that track I just thought, 'Well, that needs to be right at the front and really loud.' Once you make a decision like that, everything else falls into place around it, so I just focused on the element that I found really attractive and made everything else hang off it."
MGMT – Congratulations
"You know what? I'll tell you something, and I'm going to sound like such an amateur with this, but I hadn't even listened to the original when I agreed to do it. I just was like, 'Yeah, send me the track.' I like MGMT so I was confident that I could come up with something. Weirdly enough, 'Congratulations' was my favourite one on the record. It's slow and acoustic, so deciding to keep something song-based is a big decision in itself. I just picked my bass up and played the bassline in; the guitar part came 15 minutes later; all the keyboard parts just fell out of my hands. It was a five-hour job and it wrote itself."
Night Works – Long Forgotten Boy
"This was another one where I heard the original and it had that keyboard line in it. It totally clicked as to where it could go because that keyboard sounds like it's been lifted off a house record. Making it a house track would have been too obvious but I wanted to keep elements of the song in there. Gabriel's got such an indie boy delivery that being surrounded by house stabs and basslines makes it interesting. I really like that one."
Beyond the Wizards Sleeve – White Crow

"This was pretty much me remixing me. 'White Crow' was an alternative version of 'Black Crow' but 'White Crow' is almost an original track in itself. I do that a lot, especially with my own solo stuff. I've made a lot of music that will come out in the future, but I don't know how to release it, yet."
Todd Rundgren – Runddans
"This was really interesting because it's almost like a mash-up of all the different parts of that album. The original was so complex that I just wanted to make something that could unfold in quite a straightforward way. I've played it out in clubs and it's difficult to place it anywhere other than the end of a set, but Todd Rundgren really liked it, which I was really happy about."
Loud And Quiet needs your help
The COVID-19 crisis has cut off our advertising revenue stream, which is how we've always funded how we promoted new independent artists.
Now we must ask for your help.
If you enjoy our articles, photography and podcasts, please consider becoming a subscribing member. It works out to just £1 per week, to receive our next 6 issues, our 15-year anniversary zine, access to our digital editions, the L&Q brass pin, exclusive playlists, the L&Q bookmark and loads of other extras.