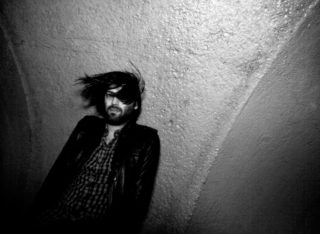 Without Erol Alkan we'd probably all still be listening to Manic Street Preachers
The producer discusses nostalgia, derision and the start of dance music for people who like guitars
For all of us, there're bands, albums and songs that change everything. From the life-affirming gigs and essential albums to the comfort of believing someone out there is soundtracking your life, your CD/record/MP3/Spotify collection(s) are a tribute to that fact. But in true High Fidelity 'all-time-top-five' spirit, some stand on the shoulders of giants.
I missed the acid-laced, smiley-faced raves of British dance music's 90s heyday (I was 11 in 1995) so the rose-tinted appeal of Britpop was much more within my pre-teen grasp. Growing up in North Wales, the Northern pride and proximity to Manchester made Oasis and The Verve definitive choices but a pick 'n' mix from the indie cast of thousands (see: Blur, Cast, Pulp, The Bluetones, Mansun…) also played their part. Yes, even Kula Shaker. That being said, Super Furry Animals and Manic Street Preachers took priority over all others with SFA at the Royal Court in 1999 my first proper gig (complete with booze and menthols) and a love for the Manics enduring time and, invariably, common sense over the years.
My interest in dance music back then was minimal, stemming from brief dalliances with the slew of CD compilations the 90s spat out at an improbably regular rate. Releases like 'Huge Hits 1995' and the 'Now…' series have a lot to answer for but skipping over East 17, Enya and PJ & Duncan inadvertently turned up The Bucketheads, The Chemical Brothers and Josh Wink, all of whom proudly sit in my record collection today. Without the live club context, however, I wouldn't truly understand or appreciate dance music until a few years later—that's where Erol Alkan changed everything.
From 2000 onwards, his desire to clash rock, punk, indie and electro together in a happy, trashy alchemy had built momentum that went beyond the confines of the much-lauded Trash and Durr nights with the likes of 2ManyDJs, LCD Soundsystem, Peaches and Yeah Yeah Yeahs helping push the sound and spirit forward.
It spawned a life of its own with clubbers, art students and indie kids getting creative in the crossover, and that DIY counter culture kicked back against the mainstream perception of dance with the money, sunshine and Ibiza bodies blitzed by glitter and guitars. It created a fusion that made it easy for those of us swept by the guitar sound of NYC (see: The Strokes, Interpol, TV on the Radio, The Walkmen) to get seduced by the idea of dancing to guitar music in a club, rush out to buy cheap CDJs and spend hours haplessly trying to beat match 128 BPM house tracks with indie staples. Driven by the explosion of blogging platforms like Hype Machine, thousands contributed to a digital swamp of frenzied upload noise. Looking back, it's a period as derided as it is celebrated but one Erol believes was emblematic of the time.
"The reason that it's derided in any way is when it's called blog house," he explains. "That's not a fault of the music, or at least the better records in there, it was from people fighting to get a track as early as possible to put on their blog. It also invited a lot of opportunists because there are certain people in that scene who a year or two before were making tribal house and cashing in on that. It gave birth to a lot of shit but there were some great records, some great moments and some great artists came through."
"That whole era was incredibly friendly, inviting and inclusive," he continues. "There weren't many egos and the alternative spirit was very rich. If the record was good and we'd come across a DJ that we really liked or believed in, everyone was happy to help one another and spread the word. A lot of the people that I am very close to never felt that they were like in it for the business or the popularity because we're all fundamentally music fans, wanting to share music with the world."
That positive outlook largely came to define the period. On any given night or line up, you could expect to see a troupe of like-minded DJs supporting, going back-to-back and creating a cluster of reciprocal remixes that would sustain the electro-house sound for years to come. That sense of community created a happy familiarity; a sense that everyone were mates, regardless of style or geography.
"It was very international," Erol begins. "Justice were in France, the Dewaele's (2ManyDJs) were in Belgium, Tiga in Canada, James [Murphy] and all the DFA guys in New York, then Pedro and the Ed Banger lot in France too. I was the only guy from London, really, so it wasn't like a clique of people. Festivals or gigs were the only chance we'd get to see each other in that way as we were all pretty much spread across the planet.
"Many people don't realise that around that time, we were all on iChat, sending each other works in progress. I've got various versions of huge remixes that never made it out because we just used to share so much music amongst one another. It's probably one of the most drastic changes since then, not going 'Oh, Tiga's online. Have you done any new mixes?'"
That shared intent was the genesis for a remix glitterati; a sense that any track reworked by the group was feverishly worth hunting down. Erol's remixes for Interpol, Franz Ferdinand, Bloc Party and Yeah Yeah Yeahs encapsulated the crossover intent but electro peers like Justice, Digitalism and Hot Chip also received reworks at his hands. That proclivity for tweaking originals has seen him create over 40 remixes spanning from 2004-2014—many of which found a home on his recently released 'Reworks Volume 1' compilation.
"I thought it would be interesting to bring them together, because there are different approaches across the mixes and there's another 20 that still aren't on there," he starts. "It was one of those things where I was still playing a few of them 10 years after they came out and tracks like the Hot Chip and Conan Mockasin remixes are about six or seven years old now."
He continues: "There are also some mixes that are still really, really important to me, ones that still feature in my DJ sets and also ones that people may not have heard before. I try really hard whenever I do this to really create something that I think will endure because my reworking or remixing is something I try not to make momentary. I want to do something that harks back to the approach of the classic 12" versions."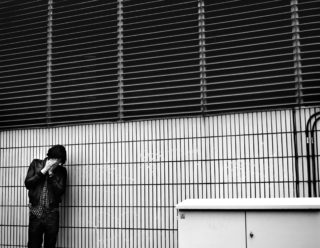 For those who grew up following his sets in the UK and across Europe, there's a timeline, but also individual timestamps to these tracks; those moments on the sticky floors, mirrored rooms and big festival tents where you heard Erol's cataclysmic 'Durrr Durrr Durrrrrr re-edit' of Justice's 'Waters of Nazareth' for the first time, the patience waiting for the long intro break on the 'Glam Racket' of Franz Ferdinand's 'Do You Want To' and the anthemic damage Alter Ego's 'Rocker (Erol Alkan's Death Disco Re-vised) would inflict on club floors. For Erol, though, it's the time, not the timing, that makes the reflection thought-provoking.
"The thing about the timeline is interesting because [on Reworks Volume 1'] we've specifically put the years that they were made or that they were released on the packaging. It's really interesting to me because it made me realise just how long I've been doing this for," he admits. "It's like 'Waters of Nazareth' came out in 2006 and 'Why Won't You Make Up Your Mind?' was five years later, but they're both mixes that I feel that I couldn't have done any better, even though they're five years apart. I'm proud of that, and I'm thankful that the things that I find the most rewarding of what I've done aren't actually limited to a pocket of a year or two. The reason I put 'Volume 1' out is because I want to make 20 more that are better than these. This isn't my 'Best Of'. My ambition is still to go better than these, but that means I've got to get my head down and start making them."
When it comes to that creation, it's always been a balance of art and science. As he discusses in his 'Reworks Volume I' track-by-track breakdown whether it takes him five days or five hours to create a remix, understanding the original and knowing what to amplify in a track is an essential part of the process.
"When I'm combing through a track and listening to the separate stems, I'm just looking for something that I understand," he explains. "Sometimes you can do that and make the whole track in your head before you even need to get a computer. It gives you direction for your version because you've imagined something that you can't let go of.
"If you're just always looking for the aggression in a track to amplify it, then that's going to be quite limiting. Part of it for me has always been to really zone in and focus on what a track needs to have amplified about it. Songs like 'Boy From School' and 'Golden Skans' have got some real beauty in there, so it's a case of just pulling that up. But a track like 'Romantic Rights' has no beauty in it. It's finding those interesting little elements in there that you can flip a track with."
But the art of the remix is nothing if the science isn't right, particularly when you're taking complete creative control in taking the track from the studio to the club.
"I think it's really important to make sure you've got the scientific side of it worked out," Erol states. "I think the creative part is totally one thing, but then there's a whole side to it where you've got to get it totally bang on, otherwise people will play the track in a club and it won't have the impact amongst other records. It's almost like the housekeeping side of it; the small things you do to make sure that your mix is right. I need to play things out."
Years of trial and error have gotten him closer to perfecting that approach but it was also a lesson he learned early on. With friends like Trevor Jackson, who needs enemies?
"I've only ever had one remix rejected," he admits. "It was my very first one and I thought it was fucking great. I played it out and the place went crazy but it got rejected. It was a remix for Playgroup, and Trevor Jackson's a friend, but listening back, I totally understand. It wasn't good enough. I don't think I've ever told anyone that before," he laughs.
But while the lessons were hard early on, Erol's never taken the learnings as an excuse to settle. From his Mustapha 3000 alias to Beyond the Wizard's Sleeve's psychedelia, he's been driven to do more than just DJ from day one. His chameleonic approach to remixing, playing out and producing has always been at its best between the cracks and fissures, finding the balance between sounds and styles to create something forward-thinking but that also stands the test of time. Twenty years on, Erol's as dissident and indelible as ever.
"I've always wanted to share music that isn't based on nightclubs or dancing or anything like that. It's where a big part of my DNA lies and if I can't satisfy that part of myself, I'd probably go insane. The oddest thing to me is to be a normal, straight-down-the-line DJ. If I've got people's attention I want to entertain them with music and go off on a tangent, you know?  Because I believe that every person in that room shares the same sense of discovery and if you're in control of the music then it's your job to do that. I want to be the best version of myself that I can be. I still don't know what that is but I couldn't just be a dance music DJ. I didn't begin that way and I'm not going to end that way."
Loud And Quiet needs your help
The COVID-19 crisis has cut off our advertising revenue stream, which is how we've always funded how we promoted new independent artists.
Now we must ask for your help.
If you enjoy our articles, photography and podcasts, please consider becoming a subscribing member. It works out to just £1 per week, to receive our next 6 issues, our 15-year anniversary zine, access to our digital editions, the L&Q brass pin, exclusive playlists, the L&Q bookmark and loads of other extras.