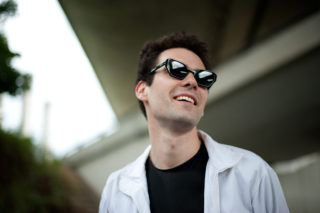 Moscow's Philipp Gorbachev is helping define the sound and style of an evolving, modern Russia
"The country has been through so many terrible moments in our history that maybe things have shifted to just being in the moment - about facing what's in front of you."
Philipp Gorbachev has been gently simmering away at the heart of Moscow's electronic music scene for some years. The producer began releasing singles in 2011 before a debut album, 'Silver Album', was released in 2014 on Matias Aguayo's hip Berlin label Cómeme. Gorbachev followed it with 'Unlock the Box' in 2016, this time on his own label, PG Tunes.
His music blends techno, house, avant-garde dance and the jagged edges of post-punk. Ultimately, it always very much feels like a live dance group more than a purely electronic one. Which makes sense, because as a young boy growing up in Moscow this was his intro into the world. "My mum took me to see groups like Nick Cave & the Bad Seeds, David Bowie, and Einstürzende Neubauten," he tells me from Berlin, where he splits his time with living in Moscow. "So my main introduction to music was not through buying records but through listening to it live and I think this really changed my life."
On top of having parents with tastes that many would find envious, he was also growing up in a period of vast change in Moscow, amongst the collapse of the Soviet Union and the birth of rave culture. They were key developments, he explains. "For most people where you live there is a backstory to friends and family, a history of where people have lived etc., but in my country when the Soviets came to power, many millions of people died. Millions of people who had their own opinion and wanted to do something good have been killed by the state and millions of people have been thrown in jail all of their lives. Plus there's all those who died in the Second World War," he says with a palpable poignancy in his voice.
"Then in '89 when Soviet power cracked completely, the '90s in Russia was… it wasn't like the '90s in the traditional sense, like people think of grunge and MTV. It was total anarchy everywhere. If you wanted to sell something like Coca Cola, then you would have been the first businessman who is selling these sorts of things; if you're throwing a rave then it's going to be the first rave in the country. The absolute first ever rave in the whole country, without any history and without any connection to the international context. You start from scratch. I was very happy to live in a country where everybody was starting from scratch and was a little bit confused."
The wipe the slate clean feeling amongst people meant the birthing of new identities, new sounds and, well, new everything. It's the melting pot approach that Gorbachev hangs onto today, as he reflects back on that period. "I grew up in a super funny time," he says. "There were no rules, just total anarchy – no state, the society was very young and everyone was digging out their own model of how they feel. It had nothing to do with being proud of being Russian, no nationalism at all."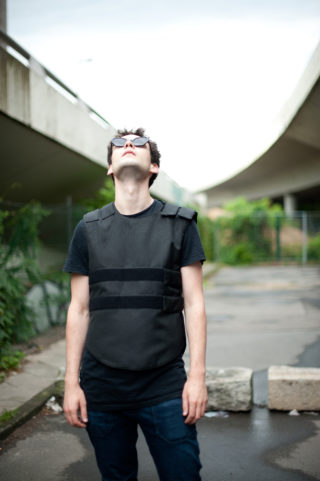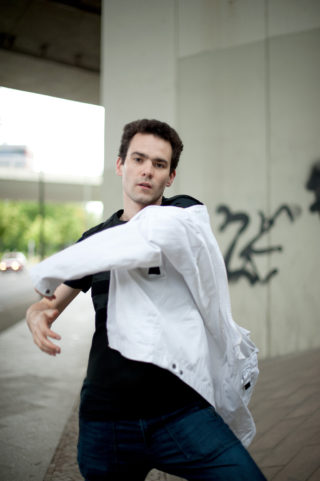 In 2017 Gorbachev has yet another project as The Naked Man, born as an antidote to the sterility of laptop DJ sets. He was sick of that, so when Gorbachev was asked to perform a Boiler Room set he decided he would form a one-off band for the whole thing and play new material. He put an ad on Craigslist and joined a band with complete strangers. The chemistry worked and as a result they went on to make an album together, one created with the same spontaneity and spark as the initial creation of the band.
"It's easy to make music alone in the bedroom," he says of his new outfit. "Music requires a lot of tension. I'm always interested to see how electrified it becomes when you have a band or you make music in a group of people. With the Naked Man, we all come from very different music worlds. This was my great experiment to step outside of my DJ/producer comfort zone. For me, it was a challenge to kill all my fears and trust the people I am in the room with."
Earlier this year, I reviewed Gorbachev's new album, calling it, "A peculiar mix of strutting grooves and discordant eruptions, with funk-tinged bass lines rolling smoothly throughout as echo-laden vocals howl atop manic drums and wildly whirring synthesisers, creating a sort of spasmodic disco, like ESG being given electrocutions. Whilst it's undeniably chaotic, occasionally messy and constantly unpredictable, it makes for a persistently curious listen, as chasing its tale becomes a wild and spiralling pursuit."
Helping along with that chaos was producer Paul Leary of Butthole Surfers, who Gorbachev also worked with on 'Silver Album'. Of Leary, Gorbachev says: "As an artist I really like the energy he manages to preserve in music. He knows exactly what sort of vibe is important to keep in live performed music."
The feelings that radiate from the end record ('I Don't Give A Snare') and collaboration, and from speaking to Gorbachev, is that he views dance music as something much broader and all encompassing than simply electronic music. "Absolutely," he says when I put that to him. "Good music is music that moves my spirit and if my spirit is moved, I dance. If I don't dance and I don't move then something is wrong, something is not happening."
Within his own dance creation, Gorbachev sees himself as overseeing things as much as he does creating them. "I play the role of conductor," he says. "I think there's a link to a DJ approach of performing music, or my experience of performing live in the rave scene, because it's where you control space and time with rhythms and grooves. If you get the feeling of the room then nothing can go wrong. This is what I took from the rave and club world to the band. I was inspired by this and wanted to take it to the live realm, rather than being just inspired by other bands and performers."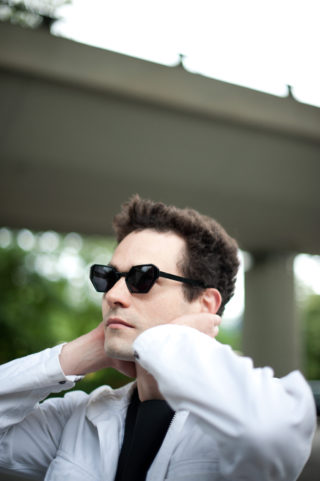 When not making new music in Berlin, Gorbachev is often throwing club nights and having parties back in Moscow. The former techno club and collective, Arma17, of which Gorbachev is closely linked, has been having ongoing issues with authorities, with events and venues getting shut down. It remains a continuous battle and whilst none of Gorbachev's personal parties have been shut down, he has felt the brunt of it, like in 2016 when he was due to premiere his 'Unlock the Box' show and music for the first time at Outline Festival and the whole thing was shut down just hours before and the festival cancelled.
The incentives for such closures remain a little murky and it's an area Gorbachev seems reluctant to go into in detail. He does view it as being a form of interference, though, saying: "I don't want to go deep in this topic but don't forget that Russia is a very corrupt country, which means that if you want something to stop happening, you can do it with connections and money. The reason behind it, I really don't know. It's a big loss for the country and the world because what the people with Arma17 are doing is really cool and creating an important social platform."
When asked if he has hope for the future, he gives an immediate "of course" but almost laughs off the question given its fundamental lack of consideration for the ever-changing political climate that both Russia and the rest of the world are going through right now. He feels this creates a live-in-the-moment nature deep within Russian culture, something he is proud to be attached to and that is present through his own music and creations.
"I don't want to say it's super special but what's going on in Russia right now is maybe a little like Jamaica used to be, in creating its own sound and style. The codes that we have in our society and in our blood and in our culture, they are not rubbish, they are based on a lot of love, it's just a little bit different to the English-speaking world, or Berlin or Paris. It's a totally different chemistry and that doesn't mean it's not good. But here we're going into a different realm, spiritually, as the majority of Russian people are connected to the Orthodox Church [Gorbachev himself is a Christian]. The belief of course is the same, the bible is the same, but the way our visual culture, our sound culture, our language culture unfolds, it's a little bit different from what I've witnessed in Europe. So why do people say Russians are so crazy? Maybe because it's that we literally die every day – we are not afraid to give and to share because the country has been through so many terrible moments in our history that maybe things have shifted to just be about being in the moment, about facing what's in front of you."
Loud And Quiet needs your help
The COVID-19 crisis has cut off our advertising revenue stream, which is how we've always funded how we promoted new independent artists.
Now we must ask for your help.
If you enjoy our articles, photography and podcasts, please consider becoming a subscribing member. It works out to just £1 per week, to receive our next 6 issues, our 15-year anniversary zine, access to our digital editions, the L&Q brass pin, exclusive playlists, the L&Q bookmark and loads of other extras.