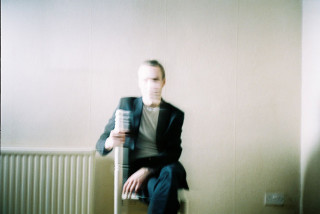 'Dance 4 Sorrow' is a slice of tropical disco from Francis Lung – track premiere
Ex-WU LYF musician Tom McClung debuts the first song from his forthcoming EP 'Mother's Son'.
You're probably aware of what husky-voiced ex-WU LYF-er Ellery James Roberts is up to right now with LUH, but his bandmate Tom McClung has also quietly been putting out great music as Francis Lung for a short time now.
An EP, 'Faeher's Son', was released towards the end of 2015, and that's being followed by part two of the same project, 'Mother's Son', later this spring. Like its partner it'll be released digitally and as a limited run on vinyl.
'Dance 4 Sorrow' is the funky lead track from the Manchester musician's new release, and you can listen to it now.
This is Tom's explanation: "'Dance 4 Sorrow' imagines two young lovers on the dancefloor who simultaneously realise they should not be together, but keep on dancing anyway."
Francis Lung are taking their new music out on the road, starting tomorrow (24 March) in Bristol, before visiting Brighton, Leeds and London. It finishes with two nights at The Eagle Inn, Manchester.