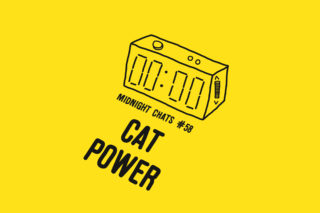 Cat Power: Midnight Chats – Episode 58
This might be your only chance to hear Cat Power's best British accent
This week's podcast episode features me in conversation with Chan Marshall aka Cat Power. I met Chan just a couple of days ago here in London in a hotel in Marylebone – as soon as she opened the door to her suite she started talking in a British accent. It was great.
There's obviously a lot of stuff to get into with Cat Power's life and career, a lot of it hard and sad. Our conversation did lead that way a little – perhaps inevitably – but we also crapped on about scary movies, karaoke, Miami and Chan's hidden talents. Then she started speaking in her British accent again. Worth listening to the end, for sure.
Don't forget to subscribe to Midnight Chats via whatever podcast app you favour.
New monthly memberships available
Here's a new thing: our membership scheme now has a pay-monthly option, plus a load of exciting new digital stuff for people who support what we do. It's actually excellent value, honest, and will help us continue to promote new independent artists and labels.
Sign up and you'll receive our physical magazines delivered to your door, our digital editions, exclusive podcasts and playlists and access to our EXTREMELY glamorous Members Lounge. You'll be the envy of all your friends.