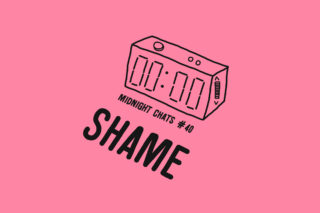 Shame: Midnight Chats – Episode 40
Frontman Charlie Steen knows you only taste the feeling of releasing your debut album once
It's been some 18 months for Shame – the five school friends from south London who formed a band based out of the free-spirited Queens Head pub in Brixton. Their year-long slog playing hundreds of punk shows culminated in a thrilling start to 2018 – that self-generated hype saw them land on the cover of a certain daily broadsheet and their debut album, 'Songs of Praise', penetrated the giddy upper echelons of the UK album chart.
They'll always remember release week, which concluded with a night spent in their local Whetherspoon pub with a table full of milk and Szechuan sauce (before they were asked to leave).
A couple days on from that – just before they stepped on a plane to tour Australia and America for the next two months – their 20-year-old frontman Charlie Steen dropped by our office to record this conversation.
The physical and psychological toll of relentless touring, peoples' fascination with self-destructive rock stars and how his biggest concern about an impending 24-hour flight is not being able to have a cigarette were some of the topics covered. That, and just how good Australian garage band Eddy Current Suppression Ring were. The answer is; very good.
There are lots of archive episodes of Midnight Chats to dive into – including conversations with Craig David, Franz Ferdinand's Alex Kapranos, Charlotte Gainsbourg, Mac DeMarco, Laura Marling, Ryan Adams and many more.
And if you like what you hear, subscribe to Midnight Chats on iTunes and Acast.
New monthly memberships available
Here's a new thing: our membership scheme now has a pay-monthly option, plus a load of exciting new digital stuff for people who support what we do. It's actually excellent value, honest, and will help us continue to promote new independent artists and labels.
Sign up and you'll receive our physical magazines delivered to your door, our digital editions, exclusive podcasts and playlists and access to our EXTREMELY glamorous Members Lounge. You'll be the envy of all your friends.