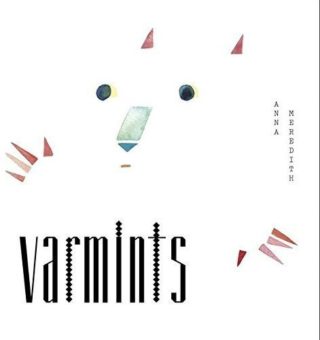 Anna Meredith
Varmints
8/10
For anybody slightly intimidated by the hyper-intellectualism of Holly Herndon and 'Platform' last year, perhaps Anna Meredith is for you. Sure, a glance at Meredith's biography should be enough to signpost that this debut LP won't entirely be an easy ride. Former composer-in-residence with the BBC Scottish Symphony Orchestra, the London-born, Edinburgh-raised 38-year-old has scored for the Proms, wrung bassoons (yes, bassoons) through guitar distortion pedals and produced aural accompaniments for MRI scanners for previous projects.
Unlike Herndon's collection of glitch-filled, vocally-contorted ruminations on big ideas, though, Meredith's record balances its avant-garde indulgences with fully-formed songs and recognisable instruments (or at least approximations of them) to delve into the minutiae of modern life. Granted, instrumental opener 'Nautilus' throws the listener right in at the deep end, a phalanx of processed horns marching atop a wobbly bass line (curiously, the track is also well over three years old).
Immediately thereafter though, the arpeggiated melodies of recent single 'Taken' and 'Scrimshaw' open the gates to an outright accessibly outré electronic record, capped off by the delicately beautiful 'Something Helpful' and the brittle synth-pop of album highlight 'Dowager'.
Half of 'Varmints' eschews vocals but with odd exception (like the grating oscillator knob-twiddling on 'Honeyed Words') Meredith manages to cloak high-minded experimentalism in playful pop sensibility.
New monthly memberships available
Here's a new thing: our membership scheme now has a pay-monthly option, plus a load of exciting new digital stuff for people who support what we do. It's actually excellent value, honest, and will help us continue to promote new independent artists and labels.
Sign up and you'll receive our physical magazines delivered to your door, our digital editions, exclusive podcasts and playlists and access to our EXTREMELY glamorous Members Lounge. You'll be the envy of all your friends.