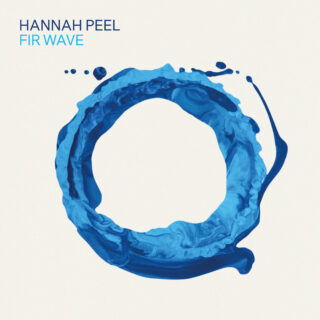 Listen to enough of Hannah Peel and it won't take long for ripples of Delia Derbyshire to interfere with the transmission. Familiar to many for her charmed folk in The Magnetic North, her more recent solo ventures are recognised for their electronic currents, reinterpreting genre and pairing unlikely musical forms.  
Like Derbyshire, whose residency inside the BBC's hallowed Radiophonic Workshop helped pioneer an influential blueprint for British electronic music, Peel's appetite for unearthly, space-age frequencies has long been subject to comparison. A courageous, classically trained multi-instrumentalist and composer, Peel's acclaimed 2017 album Mary Casio: Journey to Cassiopeia launched a colliery brass band into orbit and piloted an analogue-inspired space odyssey resembling of Derbyshire's own passage through the cosmos. 
Now with feet firmly back on the ground, it seems fitting that her new album continues to fantasize over both her and Derbyshire's shared sensibilities, for the first-time paying homage to the late composer and the immortal gravity of her work. Courtesy of KPM's specialist library of archival music, Fir Wave recycles a fascinating history of electronic music by repurposing retired sounds into cutting-edge new models. 
Drawn to the circular pattern of Earth's ecological cycles, by generating and resampling her own digital instruments, Peel injects new life into the experimental sounds of the early 1970s. As tectonic shivers pulsate and shift between Fir Wave's transforming environments, fragments extracted from Derbyshire and the Radiophonic Workshop are barely recognisable behind Peel's fantasia production style. More powerful than lyrics, each track communicates its own panorama. Rolling landscapes spill uncontrollably from 'Patterned Formation' and the aptly-titled 'Ecovocative', with each sprawling terrain trailing beyond the horizons of human comprehension. Standalone single 'Emergence In Nature' dips into Jon Hopkins' skittering and off-kilter electronica; it's a rare moment of clarity for an album that, at times, sounds as unfathomable as life itself.
Free Protomartyr flexi disc with this month's magazine
Subscribers to Loud And Quiet now receive a limited edition flexi disc of a rare track with their copy of the magazine
This month's disc is from Detroit punk band Protomartyr