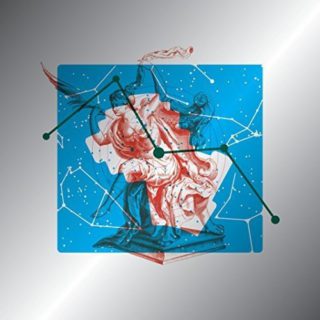 Hannah Peel
Mary Casio: Journey to Cassiopeia
8/10
Travelling to another dimension is something many musicians and composers try to achieve with their work, but only a few of them have gone as far as Hannah Peel has with and her third solo album – 'Mary Casio: Journey to Cassiopeia' is one of the best spacecrafts ever built.
Conceived as a seven movement odyssey that "explores one person's journey to outer space, by recounting the story of an unknown, elderly, pioneering, electronic musical stargazer and her lifelong dream to leave her terraced home in the mining town of Barnsley, South Yorkshire, to see Cassiopeia for herself," this album was composed for analog synthesizers and a full brass band, creating a cinematic scope of rare depth and intensity, reminiscent of both Goblin and Ennio Morricone, surrounding the listener with the infinite embrace of deep space.
Moving and majestic, the orchestral score and the electronic parts complement each other, creating the most astonishing soundtrack for the ultimate trip outside the atmosphere, wishing to stay lost in its waves forever.
We're not being funny...
… but can you become a member please?
It's actually excellent value, and will help us continue to promote new independent artists and labels.
Sign up and you'll receive our physical magazines delivered to your door, our digital editions, exclusive podcasts and playlists and an actual bookmark, as if printing a magazine in 2021 wasn't old fashioned enough.
6-month and full year memberships are available now. Fancy it?