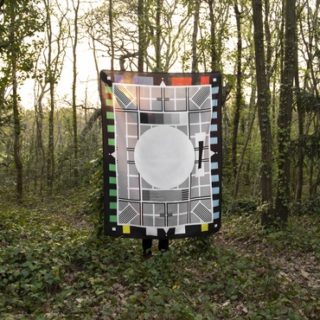 JOHN
Out Here On The Fringes
9/10
First you couldn't avoid the articles calling this a continuation of the IDLES wave, now you can't avoid the articles pointing out that you can't avoid it. Where does that leave us? Somewhere within a mundanity complex that Crystal Palace two-piece JOHN (comprising a drummer/vocalist and guitarist both called John) benefit from highly. Repetition and concision is a currency underused in the outwardly literate punk class of twenty-nineteen, but Out Here On The Fringes takes political brevity hostage with a new and acute ferocity.
Self-described as an idiosyncratic view of the everyday, the title track lures you into a danceable riff and steady kick drum, before a thrashing multi-track assault on austerity society and leisure living cripples any counter-narrative, with a refrain about bodies lying outside Tesco. Brutalizing post-hardcore jam 'Dog Walker' praises our use of anti-plastic plastic bags to save the world with a sharp acerbic bite – "we're so pragmatic!" hits with the best of Fucked Up's caustic growl – while 'Laszlo' is veritable sludge-rock with a delectably muted outro, leading into the ambient cinema-vérité lulls of 'Midnight Supermarket', a dreamlike outlier jabbing at consumerism's thrall.
Like a horror film that builds its suspense through the absence of an image – the Babadook was terrifying until you faced its wonky papier-mâché smile – JOHN's second album teases the storm coming from a mile away. Clocking in at just over 26 minutes, these songs are the dark clouds moving quickly overhead, and the protracted silence at the end is still fettered with the bruised disorientation of a circle pit.
Free Protomartyr flexi disc with this month's magazine
Subscribers to Loud And Quiet now receive a limited edition flexi disc of a rare track with their copy of the magazine
This month's disc is from Detroit punk band Protomartyr