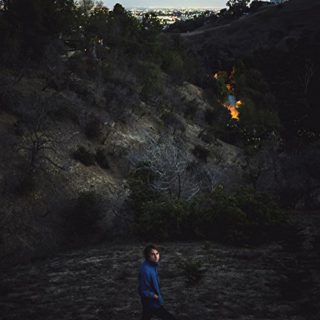 Kevin Morby
Singing Saw
8/10
Kevin Morby's first two records marked him out as a difficult fellow to read. Clearly still grasping for a firm hold on his strongest stylistic ground and lyrically fairly abstruse, you couldn't easily accuse him of bringing the stories behind his songs to the surface. On 'Singing Saw', his third album, that's changed – this record was essentially born out of his involvement with a recreation of The Band's final gig and his move to Los Angeles, and boy, does it show.
The sprawling title track is pure panoramic Americana, but still feels tight despite Morby throwing in the instrumental kitchen sink. The shadowy blues of 'Drunk and On a Star', augmented gorgeously with sweeping strings, provides a highlight, but while the album feels at its most thrilling when Morby's letting loose – the rollicking 'I Have Been to the Mountain' and the classic-rock fizz of 'Dorothy' being cases in point – it's the quieter and more languid moments that really flag up his progression as a songwriter.
Ghostly backing vocals and rich, clinically-positioned brass are omnipresent throughout 'Singing Saw', and on album standout 'Destroyer' (by turns pretty and haunting), the wandering saxophone and vocal back-and-forth between Morby and the three-part harmonies of his collaborators Lauren Balthrop, Hannah Cohen and Alecia Chakor linger long in the memory. This is a real gem from a man who's long hinted he was capable of one.