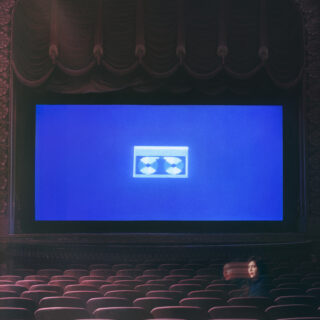 Fans of Lucy Dacus can rejoice, for a sad girl album has been bestowed unto them. Dacus' Home Video is a deeply personal record steeped in the memories of her childhood and adolescence in Richmond, Virginia. This bildungsroman-album plays like a book of poetry devoted to teenagehood, but in a way that is affectionate and benevolent to Dacus' past self in all her flaws and glory. Fellow boygenius musicians Phoebe Bridgers and Julien Baker make appearances on a few of the tracks, giving the album a familiar sound. But, just when listeners might be sinking into the known, Dacus surprises us with sonic techniques not usually in her repertoire. In particular, the use of autotune in 'Partner in Crime' is an unexpected but a very welcome turn of events, and this track is one of the best on the record. 
The heavy emphasis on poetry is typical of Dacus, and this album only adds to her prestige as a musician whom I believe is a fantastic characterization of American music. Her at-times folky sound, mixed with remnants of '80s pop and tied up with allusions to God and burgeoning love, adds her to a history of top American musicians, joining a songwriting tradition alongside the likes of Bruce Springsteen and Tom Petty. 
Lyrics take a front seat on this album, and to appreciate them fully, fans should listen carefully to 'VBS' and 'Triple Dog Dare'. The former's interaction with religion and the latter's Huck Finn daydream translate the experience of adolescence tenderly and effectively.
New monthly memberships available
Here's a new thing: our membership scheme now has a pay-monthly option, plus a load of exciting new digital stuff for people who support what we do. It's actually excellent value, honest, and will help us continue to promote new independent artists and labels.
Sign up and you'll receive our physical magazines delivered to your door, our digital editions, exclusive podcasts and playlists and access to our EXTREMELY glamorous Members Lounge. You'll be the envy of all your friends.