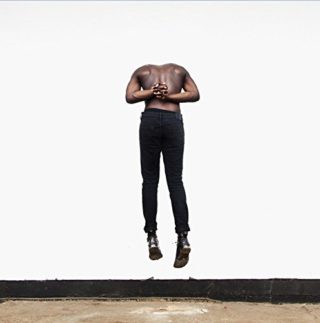 Moses Sumney
Aromanticism
7/10
Reader, do you know what it is to be loveless? That drowning, yearning, precise hollow of loneliness; how you are swamped with romanticism despite yourself – the way memories from your childhood spatter up, between lovers, like hot oil ('Is this why?' you think to yourself. 'Is this why I'm all alone?'), reminding you that maybe you are irrevocably damaged. That maybe you'll never find love? No? As you were then. Perhaps 'Aromanticism' is not for you.
For me though, Moses Sumney's debut album for Jagjaguwar comes as close to capturing the transient, longing liminality that is the experience of looking for love in the twenty-first century as anything I've ever heard. The track titles ('Don't Bother Calling', 'Lonely World', 'Make Out in My Car', 'The Cocoon Eyed Baby', 'Doomed') could caption almost any Tinder date you're likely to experience, while the piercing, desperate melodies get right underneath that acute, most essential human need for connection.
Yes, sometimes Sumney has the propensity to go a little dramatic, like when he keens ("All my old lovers / have found others" on 'Indulge Me'), and have you seen the video for 'Doomed', where he floats, lifelessly, in a tank for four minutes, longing for "inverted tongue"? But if overdramatic and self-indulgent are not the essence of the millennial dating experience, then I've been doing it wrong for years.