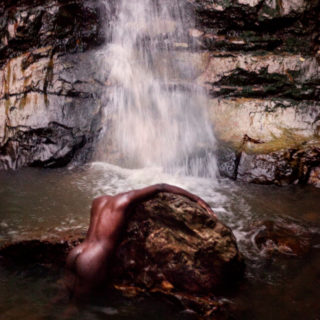 A NOTE: LOUD AND QUIET IS IN DANGER OF CLOSING. PLEASE CONSIDER SUBSCRIBING TO OUR MAGAZINE OR MAKING A SMALL DONATION HERE. THANK YOU.
"Isolation comes from 'isole', which means island."
As timing goes, the opener to Moses Sumney's second album couldn't have been any more contextual. Set to an ominous drone as a voice provides a brief etymology of the word "isolation", græ quickly dispenses with the quarantine set up and sets off on a wandering, 20-track expedition to help us lose track of time more so than we have already.
Split into two parts (the first instalment was digitally released earlier this year), the intent is for us to explore the "grey" in-between songs, spaces and words. It's the kind of artistic abstraction that's easily dismissed, but with Sumney's energy sparking throughout this meandering collection of tracks, it's hard not to be a little suckered in.
From the punchy, Dirty Projectors rhythms of 'Virile' to the hushed, folksy tones of 'Polly' and vocal theatrics of the flute-trilling 'Two Dogs', græ delivers on its contrasts with Sumney as a Fashion Week Rumpelstiltskin, dodging and weaving his way through the bold and baroque, indulging in every octave.
But when he slows down and takes a breath, the results are consistently beautiful. The aforementioned 'Polly' is all sincerity and sweetness, 'Keeps Me Alive' strips everything back to a spotlight and a Jazz Café stool, and 'Bystanders' makes you wonder what kind of angel chorus he could create with Wild Beasts' Hayden Thorpe. The real showstopper, though, is the understated 'Colouour', with Sumney's vocal range hitting timbres most of us can only dream of—it's the moment where græ truly feels technicolour.
Free Protomartyr flexi disc with this month's magazine
Subscribers to Loud And Quiet now receive a limited edition flexi disc of a rare track with their copy of the magazine
This month's disc is from Detroit punk band Protomartyr