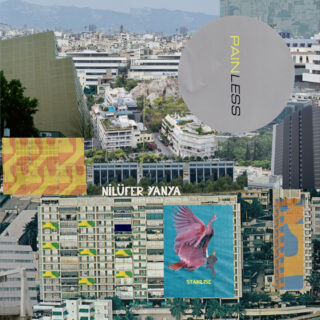 Nilüfer Yanya
PAINLESS
(ATO)
6/10
From the opening track of PAINLESS, Nilüfer Yanya leaves us in no doubt as to her trajectory from hereon in. This year, already, the west London singer and musician has been hitting list after list of artists to watch out for in 2022, climbing her way up the much-eulogised BBC 6 Music playlist and getting a sweet spot lined up at Coachella this year. Even Elton John is in on the hype.
If this sounds like a slightly anxiety-inducing start to 2022, it might well be, but Nilüfer Yanya seems to have been building towards this kind of exposure for years. Growing up a short walk from Sloane Square in Chelsea, west London, in a home filled with art and music, Nilüfer started to learn classical piano from the age of six-and-a-half. At secondary school, she joined a workshop where The Invisible's Dave Okumu taught her guitar. At around the same time, on trips to visit her family in Penzance, she had free rein in her uncle's recording studio, Riverfish Music. From the age of 15, she'd be inquisitively "checking out the guitars", and her uncle, Joe Dworniak, the producer and former bass player with '80s Brit-funk band I-Level, would teach her chords and rhythms, and help record some of her first demos. After finishing school, and putting a few tracks up on SoundCloud, she was noticed by DEEK Recordings, signed to the Blue Flowers label and made her first EP, Small Crimes.
 All clean guitar riffs, and strange, mercurial speak-singing, the EP was a promising breakthrough. Her vocals flit between a soulful croon and a gauzy staccato, taking aim at the stigma attached to people in the cycle of small-scale theft, by pointing to the legal amnesty that comes with the more heinous crimes committed by the state. 
A year later, and her second EP Plant Feed led with a jazz-suffused sound, addng floaty sax from her collaborator Jazzi Bobbi, Rhodes piano and spacey guitar riffs. Her discordant vocals and cool knack for playfully building tension with her guitar earned her comparisons with south-east Londoner King Krule and the beginning of a series of big name support slots. Another EP Do You Like Pain? cemented her talent for building melodies that loop around your mind for days and led to support tours with The xx, Interpol, Mitski and Broken Social Scene, a place on the BBC Sound of 2018 list and a slot on the most sacred, most revered stage at a British festival there is: the Loud And Quiet stage at End of the Road festival (lol).
The arrival of her debut album in 2019, Miss Universe, came with the kind of excited industry whisperings that are enough to make anyone feel nauseated and paranoid. A 17-track concept album, it was part punchy, hook-driven alt-rock, part slow-build sax, part Italo-disco-style beat-driven pop, all interspersed with faux-commercials from a wellness company. It was quite the motley crew of genres and styles to pull together convincingly. 
On her debut, Nilüfer's lyrics delved into heartache, paranoia and existential dread. For all its playful hit-making adrenaline, what lasted longest in the memory was an acute sense of disorientation. Her vocals both danced and lurched between hunger, desperation and remorseless self-assurance, as she toyed with resistance and release creating a mood of nervous anxiety. The album was evangelised by almost every major music site and broadsheet title out there, all homogeneously placing an excited question mark over where Nilüfer Yanya might take her sound next.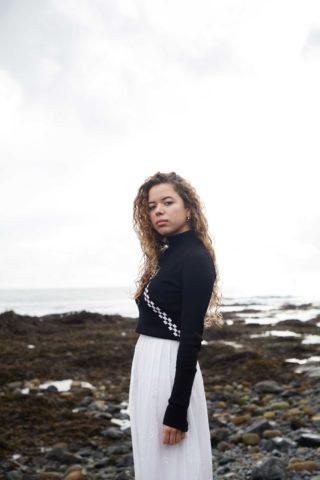 Three strange years later, her shoutily-titled second album PAINLESS marks a gear change. There's less playfulness on this new record, and less still of the intriguing, scruffy strangeness of her early EPs, which with maturity could have led her sound more in the direction of the lightening, eccentric unsteadiness, and embrace of discordance of Good, Sad, Happy, Bad. Instead, PAINLESS is slick and clean, suggesting more in common with the polished likes of Caroline Polachek. 
Recorded between North London and her uncle's Cornwall studio after Nilüfer's 2020 return from a year-long headline tour of her debut, the album features Miss Universe collaborators Wilma Archer and Jazzi Bobbi, as well as Big Thief's producer Andrew Sarlow and DEEK Recordings founder Bullion. With hook-driven vocals and melodic elements forming the album's foundation, PAINLESS feels as if it has been built as a launchpad to reintroduce Nilüfer Yanya to a wider audience.
Perhaps thanks to the context of having been trapped indoors, the album's narrative sinks further into a more acute excavation of her relationships and her interior world than she's given attention to before. Album opener 'The Dealer' ventures into relationship breakdowns, with punchy, industrial drumbeats hitting against a reverb-heavy, Cardigans-esque jangly guitar riff, before an elastic bassline whips in. The intensity eases off and then builds back. It has a kind of Kasabian-like formulaic economy to it. This gives the space for Nilüfer's icy falsetto to deliver one of her typically caustic lines: "I thought you were  someone to rely on." 
'L/R' follows, with a drudging interplay between Nilüfer's artfully stilted, gloom inflected chorus chant of "Left, right / Left right", amidst drum machine beats, '80s synths and heavy bass, all ricocheting around in a neatly coordinated military march. There's an eerie slide guitar creeping in to underline her repetitious refrains about the deterioration of a long-term relationship and the identity crises that such decline can induce.
"Sometimes it feels like you're so violent," she sings, sounding frayed, before shrugging, "Whatever makes you happy," and adding, "I don't think I'll ever know," in a quiet falsetto. It's infectiously morose, and she forces you to wallow in this flatness for the full track, barely letting up, the only respite being the sound of the saz, quietly peeking through the drudgery. It's curious that this beautiful Turkish folk instrument isn't given more airtime – Nilüfer says her dad played it around her during her childhood, and it has become "a step into the mostly undiscovered part of my identity." But maybe this is intentionally left as a quiet undercurrent, serving as a hopeful reminder that in the midst of existential dread, there are still parts of you that you don't really even know yet, and it could be these parts of you that might give you a starting point to begin resenting  yourself a little less.  
Elsewhere, 'Shameless' is a self-loathing lament on the nauseating feeling of realising you've been unravelled by someone you know is a toad. And you still get a thrill when they call. In 'Shameless', Nilüfer's vocals are multiplied and featherlight, as she asks "If this is enough / Why do I lie here / Left needing your touch?". There's a soft, ticking, metronome-like beat, hand clicks and gentle guitar riffs, and as on all of PAINLESS, it's a melody that gets trapped in your mind. For all its routine catchiness, there's an unexpected moment, two minutes in, where the guitar and percussion drops away briefly and you hear Nilüfer on piano, playing beautifully, with a Duval Timothy-like bounce on the keys and a clarinet gently droning alongside it, before the percussion builds back in.
Amongst the patchwork of gloom and melancholy on this record, 'Midnight Sun' provides some respite midway through, with its lyrical mantra, which Nilüfer says can be used for people to pull themselves up from the brink. The succinct, t.A.T.u.-inspired 'Belong with You', has a repetitious refrain which rises to intensity before a grungy climax.
Nilüfer Yanya's second album is full of radio-ready hits, each track masterfully twisted in a way that makes it almost impossible that you won't find it floating around your mind days later. It doesn't always feel like Nilüfer's attention has been on making a fresh attempt to mangle pop as inventively and freely as she has before, but the skills she has mastered over the course of her career are on impressive display.
Please support Loud And Quiet if you can
If you're a fan of what we do, please consider subscribing to L&Q to help fund our support of new musicians and independent labels
You can make a big difference for a few pounds per month, and in return we'll send you our magazines, exclusive flexi discs, and other subscriber bonus bits and pieces
Try for a month and cancel anytime