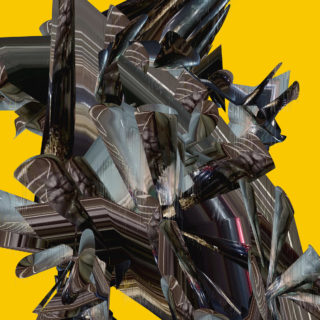 Various Artists
Alterity
7/10
The new compilation from Fabric's Houndstooth imprint looks to pull together many disparate strains of electronic club music from across the globe. The release can be framed as a distillation of the various dance mutations developed over the last decade or so, a largely online progression challenging the irrational gulf that had formed between soundsystem bass culture and techno experimentation. It's a collection of globally-diverse artists that produce work less tied to geographical signifiers and more in-tune with the creatively anarchic sprawl of Soundcloud demos and oddities.
The compilation excites most when it relishes the bombastic potential of modern electronic music. AYA's 'DaRE u to sour lips with me' is an immediate stand-out, with its hyperactive lurch and giddy sharp turns. Having re-established the possibilities of sound design disguised as club music last year with her release And Departt From Mono Games (under former alias LOFT), here she once again stakes the claim of being one of the UK's most inventive producers.
Elsewhere, Amazondotcom & Siete Catorce's 'Absent City' slips seamlessly from foreboding dancehall chugger to jittering halfstep, enjoyable indecisiveness culminating with a blown-out industrial 4×4 kick for good measure.
Gooooose melds the hard drum percussives of UK funky revivalists Nervous Horizon with the footwork of Vapor City-era Machinedrum and the house romanticism of Lone. E-Saggila's 'Shd' recalls Actress' moody workouts on Ghettoville, the dread only intensified with lacerating percussion and militant low-end.
Overall, the collection shines a light on many corners of the current online electronic landscape, much of which may be previously inaccessible to outside casual listeners. Though not every track hits, the release puts forward a relatively strong case for the ongoing developments in modern club music.
New monthly memberships available
Here's a new thing: our membership scheme now has a pay-monthly option, plus a load of exciting new digital stuff for people who support what we do. It's actually excellent value, honest, and will help us continue to promote new independent artists and labels.
Sign up and you'll receive our physical magazines delivered to your door, our digital editions, exclusive podcasts and playlists and access to our EXTREMELY glamorous Members Lounge. You'll be the envy of all your friends.