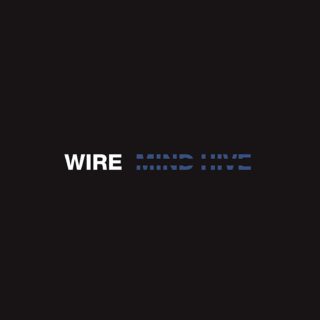 With the exception of perhaps only the Fall, who else of the class of '77 so ruthlessly refused to rub shoulders with their own past? Since that smirking group of art school idealists emerged with Pink Flag they've left the job of sounding like Pink Flag entirely to younger imitators – which they have done, with aplomb, ever since. Instead Wire have spent their career doing what all great bands do – treating successes and failures just the same. But this shouldn't be confused with them being difficult, or wilfully abstract, and their excellent new record Mind Hive proves exactly that. Indeed, on their seventeenth album, Wire have turned in a record showing a band at their most pop, their most hooky, their most full-fat.
Take 'Cactused', a propulsive, ear-lodging groove complimented by a nervy croon from Colin Newman that brings to mind a heavily caffeinated Bryan Ferry – on both this and the atypically breezy 'Off the Beach' (acoustic guitars!), Wire are revelling in easy-to-swallow ideas and sonic ticks that lodge in the mind on repeated listens. They pull off some entirely different tracks too – listening to the spacey atmospherics of 'Unrepentant', I was struck by quite how autumnal Newman sounds, all weathered and plaintive like Robert Wyatt. It's the album's most straightforwardly pretty and affecting moment. There's iron discipline also, as on the noise rock dirge of 'Hung', which simmers for eight minutes, remaining rhythmically rigid even as it threatens frequently to climax. We are lucky to have Wire; we are lucky to have this album.
New monthly memberships available
Here's a new thing: our membership scheme now has a pay-monthly option, plus a load of exciting new digital stuff for people who support what we do. It's actually excellent value, honest, and will help us continue to promote new independent artists and labels.
Sign up and you'll receive our physical magazines delivered to your door, our digital editions, exclusive podcasts and playlists and access to our EXTREMELY glamorous Members Lounge. You'll be the envy of all your friends.