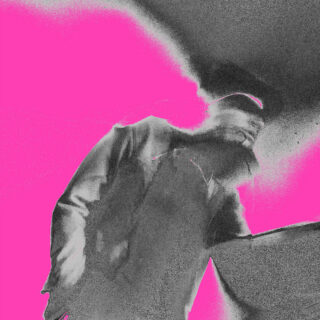 Working Men's Club
Fear Fear
(Heavenly)
8/10
Kicking out all your bandmates, transforming your sound and releasing an album that shoves a middle finger up at literally anybody who will listen seems like the move of a washed-up rockstar trying to force their way back into the limelight, rather than that of a barely-18-year-old standing at the foot of his career. But it's one the then-teenage Syd Minsky-Sargeant made during the making of the eponymous debut from Working Men's Club.
It came as no surprise, then, when that album emerged dripping in ego, its jagged industrial rhythms marred by the power struggles that had gone on behind its own lines. For all its merit it was a markedly narcissistic record: one that was agitated and impressive, but in a holier-than-thou sort of way. But with a couple of years' distance, a clear sense of personal and stylistic growth, and a newfound focus on the sound rather than the self, the young Yorkshire four-piece's second offering Fear Fear arrives as a nice, and slightly less hostile, surprise. 

Tracks like the anxiety-inducing '19' and the mathematical wobbly-pop 'Rapture', with their skittering electro-punk rhythms, steady drum beats and squawking synths, don't stray all that much from the industrial-tinted alloy of late-night electro-rave-meets-punky-guitar-band mould, but the new set of tracks glimmer with a certain cohesion and assured maturity that was absent on that 2020 debut. 
'Widow', while featuring an omnipotent, booming vocal that is bound to render a few more comparisons to Mark E. Smith, perfects the art of sprechgesang-infused electronica, with a more refined and mildly less doomy take on the band's warped synthy motifs. 'Ploys' features a similar foreboding voice interspersed over its shuddering beats, yet plays out more like a straight-up pop song that has been meticulously dissected and then put back together with meticulous ingenuity. '19' takes on an '80s quality, and the skittish, video-game esque 'Heart Attack' feels more like a piece of Lynchian performance art than a rave-ready anthem. 
So where the eponymous Working Men's Club had all the trappings of a teenage band forging their way on an exciting – albeit slightly cocksure – path, Fear Fear is the sound of a more well-oiled machine, and that of a fully-grown band all the more sure of their own identity.
Please support Loud And Quiet if you can
If you're a fan of what we do, please consider subscribing to L&Q to help fund our support of new musicians and independent labels
You can make a big difference for a few pounds per month, and in return we'll send you our magazines, exclusive flexi discs, and other subscriber bonus bits and pieces
Try for a month and cancel anytime