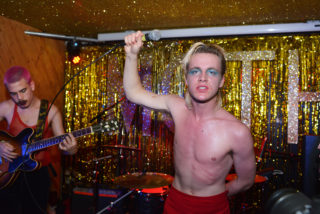 While you were buying Auntie's Christmas socks HMLTD played a matinée electro punk show at the weekend
Just a normal Saturday afternoon with the London art punks at Moth Club
It's not like London band HMLTD ever really just turn up, play their songs and casually do their thing, but even by their standards this was a bit different.
When they shared their video for 'Stained' back at the start of November, we described it as a "nightmarish battering of the senses".
So is their live show, especially on a brisk weekend afternoon where most people are either Christmas shopping or watching the snooker on telly.
On Saturday (3 December) after sets from Skinny Girl Diet and Ghost Kings Of The Five Regions, HMLTD came on stage at the former working men's club at 3pm.
In front of a packed out crowd, it was half an hour of writhing bodies set to a punishing electro-punk soundtrack, accompanied by a lot of blue eye-shadow, lipstick and nakedness, especially from frontman Henry Spychalski. Our photographer Max was there…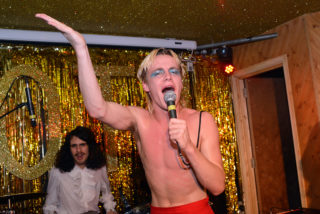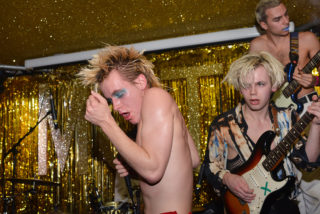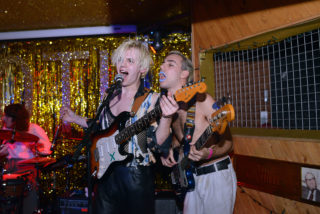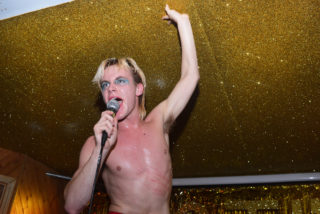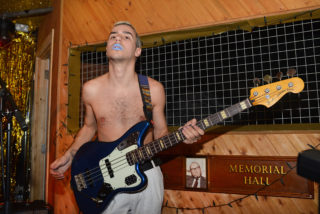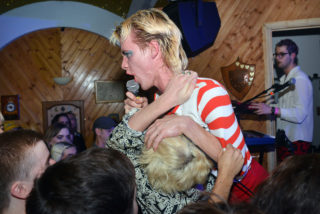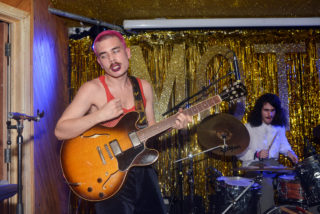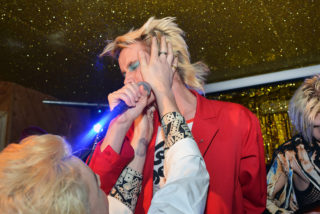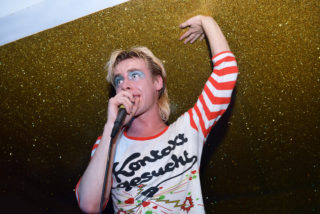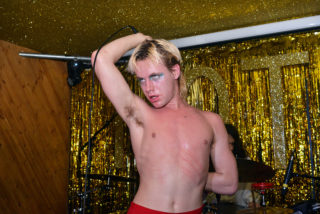 HMLTD at Moth Club, London, Saturday 3 December
We're not being funny...
… but can you become a member please?
It's actually excellent value, and will help us continue to promote new independent artists and labels.
Sign up and you'll receive our physical magazines delivered to your door, our digital editions, exclusive podcasts and playlists and an actual bookmark, as if printing a magazine in 2021 wasn't old fashioned enough.
6-month and full year memberships are available now. Fancy it?