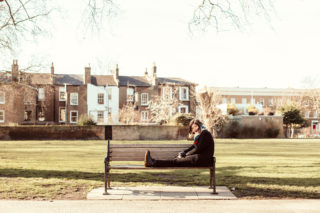 Lucy Dacus – A songwriter making sense of the most traumatic year of her life
The Richmond musician could make a list of reasons why 2017 sucked - instead she's made the wonderful 'Historian'
On New Year's Eve, during a house party at her home in Richmond, Virginia, Lucy Dacus had her fortune told. She thought why not. On a personal level, 2017 had been a wretched year – a steady conveyor belt delivering the 22-year-old bad news.
"This girl, who I didn't even know, came to the party and gave me this year-long reading," she explains. "Month-by-month it was so specific. So far, it's kind of lined up."
In the past Dacus has been sceptical about the prophetic powers of the tarot card deck, and was taught that the pentacles (coins) were a symbol of Satan. "It's hard to look to the future and see nothing, to know nothing," she muses. "I still don't know what's going to happen, but having something to have your mind bounce off is nice. That's why I like tarot. It gives you something to reflect on."
It's all part of a fresh way of thinking for Dacus, a new "mood of just trying to be open to new things." For so many reasons the past year has been one Lucy Dacus is keen to put behind her. "I guess I could just list things," she says laughing, but not joking. To begin, some of her close family suffered health problems, compounded by her own serious issues including a bout of appendicitis that forced her to have surgery. She was attempting to buy a house for the first time, a process that proved "trying". Three of her tours got cancelled.
"It was a little bit miserable," says Dacus, sitting in an east London cafe. "Towards the end of the year, I just had to laugh… Like, come on!"
Interwoven with these practical challenges she was having to navigate something much more troubling. "I got out of a relationship in 2016, which I was waking up from in 2017 – realising that it was abusive," she begins. "Letting myself say that, it took many months to come out of the numbness… to stop being brainwashed. So, that's all been a growth. It's ended up being positive, but it is difficult wondering how I let that be a part of my life for so long."
Deepening the ordeal, still, this year of personal upheaval was set to the backdrop of Trump's first 12 months in office. A vociferous supporter of Bernie Sanders through the 2016 election campaign, Dacus is a passionate advocate for equal rights, attending marches and collecting donations for community organisations at her shows. To have Trump sat in the White House representing her country, she says, felt – feels – "horrible". "It's just absurd and I feel like I'm in an alternate universe," she says. "It's really hard maintaining hope.
"Coming to Europe I'm embarrassed to be an American sometimes, but then I just have to hope that people know that I am not part of Trump. I've thought about wearing shirts at the airport – just like 'not my president'. In little ways I just want to assert that opinion."
And then there were the disturbing revelations surrounding Harvey Weinstein (and subsequently many other men) revealed in Autumn 2017, that opened out into a global conversation around the abuse and harassment of women.
"It's been nice coming out of that really terrible relationship during a time when women are speaking up more. It feels like I'm allowed to say these things now," says Dacus, crediting the #MeToo movement. "All these horrible, heartbreaking stories of women being mistreated are at the forefront but the solace that people are doing what they need in order to find closure and help each other prevent that happening ever again. For one of the first times I've been noticing male friends of mine actually examining their past behaviours."
While there are some early shoots of positivity, the truth is, the culmination of all of these factors left the songwriter dealing with anxiety for the first time. "2017 was a new state of mind for me – and not really in the best way."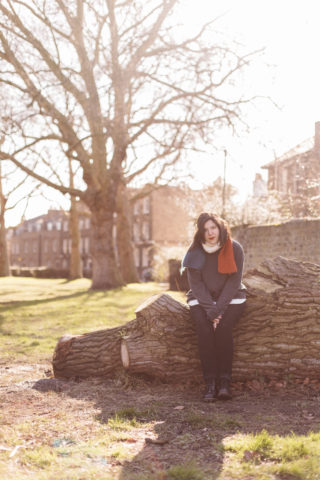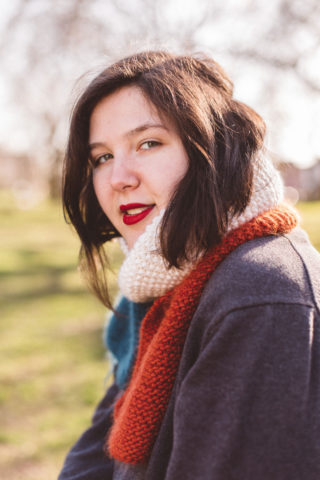 Lucy Dacus was raised in Richmond, Virginia, about two hours south of Washington D.C. on the east coast. It's a place sometimes described as "the biggest small town left in America." The family home was in the rural suburbs and she travelled into the city to go to high school. "It's hard to tell you in one answer how my whole childhood was," she says. "It's a large variety of things. Overall, I'm coming out with my thumbs up."
In her household music was always there. Her mother is a piano teacher, as was her grandmother. Picking up songwriting was never a big deal, like a second language that was spoken around the house. "That's how music is – like, it's just part of my life," she recalls.
Yet the dream of being a professional artist seemed almost so unattainable that it was invisible. In her late teens, Dacus went to college to study film but dropped out, primarily because she'd end up saddled with huge debt. "That, paired with the feeling of being misunderstood in my programme," she confirms. "I just didn't have a lot of like minds in my classes."
That prompted a move back to Virginia where she took a job in a photography lab developing kids' cheesy school photos. She'd been writing songs in her spare time and gathered nine of the 30-or-so she had together when her friend Jacob Blizard (now her touring guitarist) asked her to record them for his school project. Her 2016 debut album, 'No Burden', was made in one day in Nashville. Blizard passed school, and that album received rave reviews. NPR called it "vulnerable", while Pitchfork said it was an "uncommonly warm indie rock record". As a result, 20 different record labels reportedly scrabbled to sign Dacus. She settled on Matador, and began to prepare for what should have been a joyful 2017.
The first time Dacus remembers assuming the role of historian she was seven or eight-years-old. She was writing in her journal – and she smiles now recalling her first entry. It complained about how the babysitter spent the whole evening on the phone to her boyfriend. "There's a point where I realise I'm journaling and so I stop and go, 'I should probably introduce myself… I'm Lucy'" she laughs, remembering it clearly. "It's really cute."
More than a dozen notebooks, and many years later, she still keeps a diary now. Sometimes she writes every day, other times, weeks go by and then she fills 20 pages. Occasionally she flicks open an old one to either "laugh or cringe" at her younger self.
'Historian', then, isn't just the title of her latest album, but also the way she thinks of herself. A chronicler, of her own experiences, but also those around her. Those pages aren't just a document of a growing maturity, but also a therapeutic habit that helps make sense of many life events, including that recent damaging relationship. "Seeing that it had been broken for the whole time but that I was just oblivious to it, [reading about] it helps to accept that things didn't change," she says. "I just saw it for what it was finally, and so perspective is good."

Those handwritten journals are sacred, which is why, when her tenth one was stolen on tour a few years ago along with a bag of possessions, it was the notebook she replaced first.
The album itself is a recent history – a narrative burrowing through those myriad dark times. Dacus knew that she wanted it to form a complete story, and wrote the track list before some of the songs. "It's an arc" she says, that begins in a "relatable place" with the only break-up song she's ever written ('Night Shift') that subsequently delves "deeper into darkness."
"Then the subject matter gets a little more intense," she tells me, "– going through identity crises, or loss of home, or loss of faith, loss of a loved one, loss of your life. I feel like I'm pulling people into an uncomfortable space." She pauses. "There's then a change where hopefully I'm turning on a light and saying, 'Yes, all of that exists, but it's a foil to joy.'"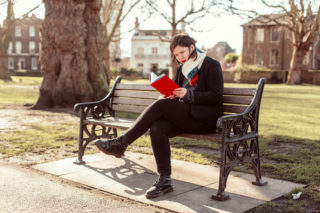 It is an extraordinary piece of work. Musically it's a colossal step up, reminiscent of recent albums by Mitski ('Puberty 2'), Angel Olsen ('My Woman') and labelmate Julien Baker ('Turn out the Lights'). The subject matter is heavy, but it's never a dreary listen. In fact, it's charming, funny even – like a brave smile emerging through a curtain of tears. And Dacus has a gift for lyric writing; like the eloquent way she pays tribute to the humility shown by her dying grandmother on 'Pillar of Truth'. From first to final note it's evocative and powerful. "The first time I tasted somebody else's spit I had a coughing fit," goes the LP's opening line in 'Night Shift'. "If past you were to meet future me," she sings on the final line of the closing title track, "would you be holding me now?"
It's heartening to hear that the contents of Dacus' NYE tarot reading were largely positive. The forecast noted that she should enjoy the proceeds of her hard work, but that "something horrible happens in the summer, then there's kind of a rebirth, growing back into, like, life in an even more knowledgeable and peace-oriented way." Dacus is about to leave, and picks up a bag of books she's been keeping underneath the cafe table.
"It could be wrong," she says. "I'm not superstitious. I'm taking it in. When that does happen I hope I can take my own advice – let it be what it is, and look past it eventually."
Loud And Quiet needs your help
The COVID-19 crisis has cut off our advertising revenue stream, which is how we've always funded how we promoted new independent artists.
Now we must ask for your help.
If you enjoy our articles, photography and podcasts, please consider becoming a subscribing member. It works out to just £1 per week, to receive our next 6 issues, our 15-year anniversary zine, access to our digital editions, the L&Q brass pin, exclusive playlists, the L&Q bookmark and loads of other extras.