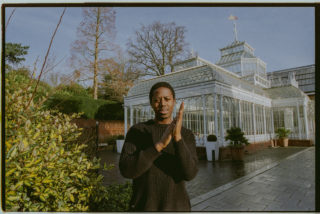 Moses Boyd – learning the language of jazz via sushi analogies and Herbie Hancock
The making of a London jazz record – "it's not just an understanding, but a lived experience."
Inside the ornate Victorian conservatory in the gardens of south London's Horniman Museum, on the second-to-last Wednesday morning of the decade, drummer, bandleader and local boy Moses Boyd unexpectedly starts talking about making sushi. "Have you seen that show on Netflix, Jiro Dreams of Sushi?" he asks, veering off topic for a moment. "It's about this sushi chef in Japan – he's got the smallest Michelin-starred restaurant in the world, in a subway station, and there's this whole process to how his sushi is made: he gets his knives sharpened by this guy up in the mountains, his rice has to be made after an apprenticeship for like ten years, you know the kind of thing."
Except, Moses Boyd isn't really talking about making sushi. Moses Boyd is talking about making jazz: "And there's a whole similar process to playing jazz, that's not just about learning the notes," he goes on. "You have to watch somebody who's done it before, you have to talk to them, you have to learn about the history, you have to play those gigs in them odd places and work out how you can fill up two hours without your own music, you have to learn tunes that aren't your own, you have to learn how to improvise on tunes that aren't your own, you have to have a vast repertoire…" he pauses, out of breath with all the you-have-tos, nearly running out of fingers on which to count them off. "And there are so many things that go into it, it really changes a musician, even when they're not playing jazz. If I played you Herbie Hancock on a pop record, you could tell that he knows: he's been through that process.
"And that's not a good or a bad thing, it's just a process thing, but…" Boyd starts another breathlessly enthusiastic list, a rhetorical feature of his speech that's rather charming to encounter, "… Max Roach has done this, Buddy Rich has done this, Philly Joe Jones has done this, Billy Cobham has done this, Jeff Tain Watts has done this, all of these guys have done this. You can just hear it: like with the sushi, if I taste your sushi, I can tell that you've been through that process, and that was what was appealing to me, when I was going to workshops at the Roundhouse at 16: I was starting that process."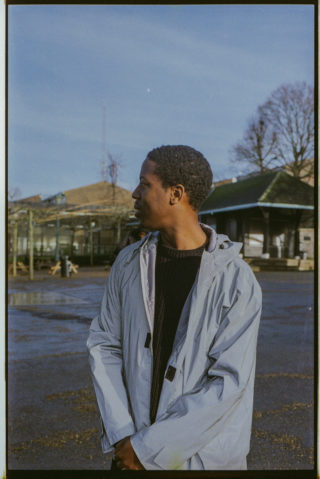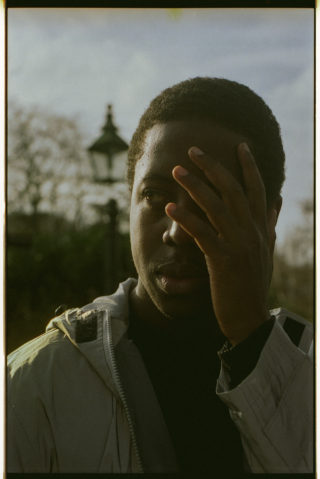 Boyd has got onto this sushi/jazz analogy as a way of explaining a path that has taken him from being a fresh-faced teenager in Catford, south-east London, with no particular interest in playing music – "I was into other stuff, skateboarding, basketball, just normal kid stuff" – to becoming a 28-year-old rising star in one of the most hyped cities on the planet to play jazz, with an album and fistful of EPs and collaborations behind him and a new solo record, Dark Matter, due out this coming Valentine's Day. He originally caught the drumming bug aged 14, after first seeing a boy from a couple years above "destroying" a kit in his school music block, and then one of the school's peripatetic music teachers, an old jazzer with an ear for promise, turning their allocated lesson of half an hour a week into extended masterclasses that allowed Boyd to flourish. There was then the Camden Roundhouse jazz workshops in the mid-noughties hosted by pianist Leon Mitchener that Boyd describes as opening his ears to jazz and other experimental music by the likes of Frank Zappa, followed by a trail of £40 cash-in-hand jam sessions across the capital as a sixth-former, acceptance onto the jazz performance degree at Trinity Laban in Greenwich (at the third time of asking), and finally, after graduating in 2016, integration into the currently thriving London circuit that is causing music fans who may once have been circumspect about British jazz to prick up their ears.
That process of integration for Boyd now feels cemented by the release of Dark Matter, a patchwork quilt of a record as much in love with neo-soul, grime, '60s movie soundtracks, bass music and Caribbean soundsystem culture as it is with straight-up jazz – not that notions of genre purity, or even what constitutes "jazz" in terms of musical style, prey particularly on Boyd's mind: "I mean, I don't think I'm the person who should be defining it," he demurs, avoiding the question of what characterises a jazz record in the 2020s, given the myriad influences that flow freely through his and other successful crossover records of recent years. "The problem with what I and the people I'm connected with do is that jazz is only one part of it. Let's take Sons of Kemet, for example [not a bad example, either, given Boyd's considerable drumming contributions to Your Queen Is A Reptile]: It's as much Duke Ellington as it is Buju Banton as it is Machel Montano as it is D Double E. I don't mind it being put under the banner of jazz, but two things you should know – one: it's not the whole picture; and two, for me, if I'm calling something jazz, it's not even about a style. There's something that connects a Wayne Shorter to a Branford Marsalis to a Glasper to a Herbie to a Yussef Kamaal Trio to a Shabaka," Boyd says, his eyes popping slightly as he reels off yet another list of influences he so evidently adores, "and that's that process I was talking about with the sushi. When I listen to all of those, I hear something they've all gone through as musicians that's different to what I hear when I listen to Sleaford Mods or IDLES – no disrespect to them, obviously."
While Boyd's take might read as potentially elitist on the page, in person it's clear that he's actually just a young musician totally immersed in his work and still trying to find his voice, which, particularly in a form as knotty as jazz, is probably fair enough. For one, there is a slowness of maturation baked into jazz's tradition that's not as fetishised in, say, the DIY punk or bedroom electro world, meaning that at 28 he's still considered young, with much development ahead of him: after all, whereas Paul McCartney had already broken up the Beatles by the time he was Boyd's age, Miles Davis was 44 before he released Bitches Brew, Thelonious Monk was 40 for Brilliant Corners, and Sun Ra had to wait until his 50s for his own purple patch (although, obviously, they count the years differently on Saturn). For another, jazz as a genre label is currently used so loosely – describing anything from a Radiohead song with augmented chords to a Yo La Tengo fuzz freakout to LA hip-hop – that it renders the term's application to a specific style (as opposed to approach) of music almost meaningless. That sense of a craft still being honed, within a style whose borders appear increasingly diffuse, perhaps better explains Boyd's somewhat gnomic stance.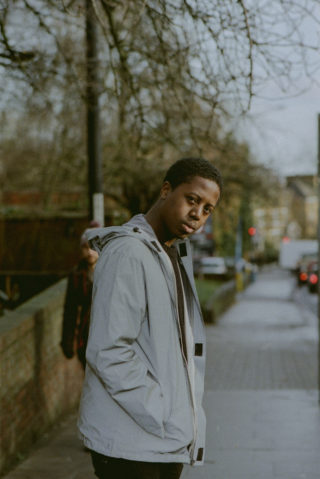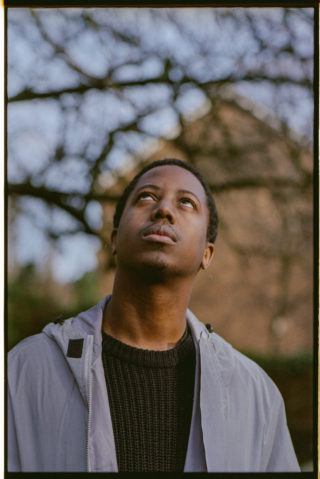 What seems clearer is that in the past few years, as the jazz scene has blossomed in the UK, London jazz carries a very distinct sound: it's difficult to confuse, say, the big-skied, near-psychedelic maximalism of Kamasi Washington or Thundercat with the likes of Boyd, something which, reckons the drummer, is down to the make-up of London itself. "On a rhythmic level," he begins, trying to tease out the niceties of an archetypical London jazz record, "it's that perfect understanding and appreciation of the Afro-Caribbean and west and east African diaspora across London – that story of these rhythms and cultures living alongside each other, being fed through soundsystem culture, which, sure, is a very Jamaican thing, but also has loads of roots in London. For instance, if you listen to Youssef Kamaal it definitely sounds like someone who grew up listening to jungle breaks and So Solid and Lonnie Liston Smith and the Wailers and Fela and Kano.
"That's not to say that couldn't happen in Scotland, or even in Tokyo, but it's so much easier for it to happen here, if you live in it," continues Boyd, gesturing beyond the Horniman gardens and out across the London skyline beyond. "If you grew up when Sidewinder was happening back in the day, and going to the late show at Ronnie Scott's, and Steez, you just had this amazing plethora of scenes and communities. So distilling that through a jazz and improvised lens, that's what I would say makes a London jazz record: it's not just an understanding, but a lived experience."
Added to that, he suggests, is the small matter of personality, of both London and its people: "London is still grey, it's not picturesque all the time, and British people are a bit awkward: we're not that friendly at face value, but we're not bad people, and that attitude is infused in the music too, where it's not a big song-and-dance number; it's more unassuming."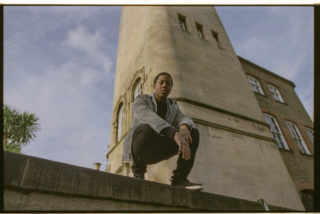 On topics of theory, history, and philosophy, then, as well as his peers and influences, Boyd is naturally ebullient. When it comes to slotting himself and his music into those matrices, however, he's a little more tentative. At the heart of that trepidation maybe lies the fact that Boyd is both a drummer and a bandleader, a combination necessitating positions at the back and the front of the music-making process simultaneously. "I'd rather be the guy in the back that nobody knows is making all the calls," he says of his ideal role, although it seems that's more through a naturally felt obligation to making the best records he can, than through a sense of shyness, given it's Boyd's name on the album sleeve, which ultimately he's fairly bullish about: "I mean, I'm not afraid of all that," he concedes, "but generally it's a difficult one: I'm not afraid of it, but it's also important that it's not about me. It's my songs, and someone's got to represent it, sure, but it's still a constant front–back battle. I like being at the back, but I've got to be at the front, and how does that work? Ultimately, there are some statements where I'm really at the front, and others where I'm really at the back."
All of which comes over surprisingly clearly on Dark Matter – Boyd is rarely a showy drummer, with his patterns expressive and accomplished while always in service to the track, but at the same time he's undoubtedly the most polished performer on the album, too: where the guitar lines veer occasionally into smell-the-glove bombast, or the bass into overpowering boom, the drum lines are invariably just right. That's most likely down to a simple case of a drummer having longer-standing experience in producing drums than other instruments, but the secondary effect is to parade Boyd in the subtlest – and probably classiest – way possible.
Fortunately, too, it's a neat way for Boyd to shine while also remaining where he's most comfortable, at the back of the room: "I mean, I'm okay with this," he accepts, nodding towards the dictaphone on the table between us, "and with being on camera, but the people I admire and have learnt most from are the people in those positions where you're at the back – the Quincy to the Michael Jackson, the Raphael Saadiq to Solange, the Pharrell – and I'm much more into that: I like the anonymity, I like the freedom."
It's an identity that, I suggest, as we start a new decade and can't help but look forward another ten years, could leave him at the beginning of the 2030s as an out-and-out producer, not having picked up a drumstick in years. "Yeah I wonder about that too," he admits. "I wonder how soon it'll be before I get other drummers on my sessions. People will be like, 'but Moses you're the drummer!', but you know, I want to tinker those buttons!"
If that ends up being the case, it could actually be a natural resting place for a musically restless mind: after all, this is a man who, in the hour we talk, references 66 different musical acts, and to date (according to his Discogs page), has appeared on over 50 releases in one form or another. "I'm very happy to just chill and see the records I work on go somewhere – that's contentment for me," he smiles, lightheartedly, when asked if he has any grand plans. It's obviously working for him, for now.
We're not being funny...
… but can you become a member please?
It's actually excellent value, and will help us continue to promote new independent artists and labels.
Sign up and you'll receive our physical magazines delivered to your door, our digital editions, exclusive podcasts and playlists and an actual bookmark, as if printing a magazine in 2021 wasn't old fashioned enough.
6-month and full year memberships are available now. Fancy it?