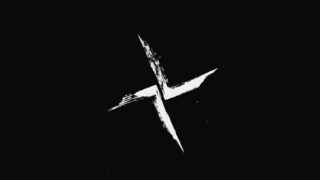 A deep dive into the haunted genius of the elusive South London producer
Few 21st century artists have been subject to the level of critical, academic and popular scrutiny that Burial has received since his slow emergence in mid-2000s. From the very beginning, his grainy, emaciated transmissions from the bowels of South London have been ripe for theoretical dissection, their sodden textures and flickers of melody richly evocative of urban (post)modernity in all its mundanity, ugliness and transcendence. For the purposes of this L&Q primer, I won't add to the enormous pile of literature analysing the meaning of Burial – not that I could even begin to approach the accomplishments of writers like Simon Reynolds or Mark Fisher on that front – and instead focus on the sound.
It's a sound unlike any other, unless you count the countless imitators that the artist also known as William Bevan has inspired down the years – thick with vinyl crackle and pungent bass, it draws deeply on the dub-influenced UK dance tradition of jungle, garage and grime, but inverts those genre's key characteristics in the process. His tracks are less driven by their clanking, jittery beats than stalked by them; the melodic elements are draped downwards over his arrangements, rather than propelled up top; conventional instrumentation, whether the clean harmonics of garage or the digitised snarl of grime, is doused in a fug of tickly field recordings and aqueous synths, often leaving a discomfiting hollow in the middle of the mix, a pocket of air trapped deep within a flooded cave system. 
The active ingredients were there from the start: his 2005 debut EP, South London Boroughs sets out his stall beautifully, from the first rumbles of the opening title track to the comparatively spacious, soulful outer-space R&B of 'Broken Home'. This remarkable statement of intent was followed up a year later by his self-titled debut album, on which an increasingly ambitious Burial deepened his production and broadened his scope to produce a full-length of real coherence and sensitivity. Tracks like the shivering 'Distant Lights' and the gaunt 'Pirates' map out a cold, unforgiving London, but not an inhuman one – for every metallic clatter, there's a snatch of tender speech or organic movement, always disembodied but strangely intimate nonetheless. Indeed, the record's highlight may well be its most human: the collaboration with The Spaceape, aka much-missed poet and MC Stephen Gordon, handily entitled 'Spaceape', which lurches and groans beneath Gordon's unmistakeably resonant vocal. It's here that the overlap with South London's emergent dubstep movement is most keenly felt, a genre to whose development Burial's own career had run more or less parallel up to that point. It wouldn't be long before those creative paths would diverge, dubstep to be manhandled into a gauche subaltern of American EDM by the likes of Skrillex by the decade's end, while Burial continued to mine a rich seam all of his own – but much of that early dubstep retains its distinctive power a decade-and-a-half on (interested readers could do worse than a spin of Mala or Loefah as evidence of this). 
For all the achievements of Burial, though, it was 2007's Untrue which cemented Bevan as one of his generation's most important artists (of any genre, not just dubby electronica). Impeccably concise yet possessed of an ambition as sprawling as 21st-century London itself, it's an astonishing work, containing not only the closest thing Burial has ever come to a pop song ('Archangel') but also some of his most plaintive, nakedly beautiful ambient material yet ('UK', 'Endorphin'). As is so often the case with Burial, the devil is in the detail: the closing minute of 'Shell of Light', for example, is just gorgeous; a weightless instant of chiming synths and looping vocals whose brevity only makes it more affecting. 
Since Untrue, Burial hasn't technically released an album – but his steady output of (album-length) EPs, singles and collaborations has seen him continue to develop as an artist with admirable persistence ever since. 2011's Street Halo is perhaps the smallest in scale as well as runtime, but it contains treasures, the uneasy saunter of 'Stolen Dog' a particular gem. 2012's Kindred, though, marked something of a watershed for Burial, with two of its three tracks extending to career-record lengths of nearly 12 minutes each. One of them, the title track, is one of Burial's heaviest ever, its percussion abrasively danceable, its bass gale-force; the other, 'Ashtray Wasp', a paranoid epic of pulsating groove and tingling arpeggio, a soundtrack to a Philip K Dick film adaptation that never was.
From there, Burial never looked back. Rival Dealer (this writer's personal favourite) came next in 2013, a similarly lengthy, uncompromising release that opens with the searing title track, a UK hardcore opus of relentless power, passes through the disconcertingly accessible almost-pop of 'Hiders', before closing on the supernatural grandiosity of 'Come Down To Us', which, interspersed with vocal samples that reference gender and sexuality with uncharacteristic directness, is perhaps the most profound music Burial has ever made. 
Since then, Burial has kept busy (collaborations with the likes of Four Tet, Thom Yorke and The Bug frequently producing excellence), and the ambient side of his production has come even further into the foreground as he's progressed. Yet for all the craft of tracks like 'State Forest' or 'Subtemple', his most potent recent outings have been among his more percussive and accessible, the compulsive future-garage of this year's 'Chemz' his most exciting release for some years. 
One thing that's so arresting about Burial is his ability to evolve without ever losing touch with the spectral beauty that endeared him to so many in the first place. There may be political and social meanings to take from that, but they can be reserved for another discussion – for now, just listen to this stuff. 16 years on from his debut, he's still an utterly unique voice, and the producer of some of the most incisive sonic documents of our time.
Listen on Spotify
Listen on Apple Music
Listen on YouTube