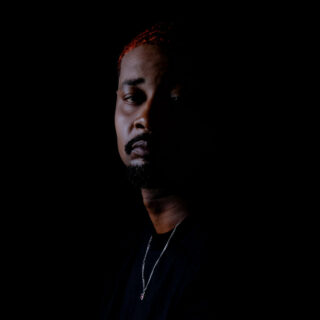 Danny Brown
Quaranta
(Warp)
8/10
Listening to Danny Brown is like listening to a version of hip hop's entire history. Coming of age in the era of wordsmith MCs and boundless producers, the acclaimed Detroit rapper is finishing off experiments that stretch back decades to pioneering 20th century visionaries such as Eric B & Rakim, Wu Tang Clan and Mobb Deep. Brown swaps Kung-Fu samples for video game snippets and substitutes theses on the Nation of Islam with diatribes on capitalism. In the words of Gang Starr's Guru, Brown is "updating the formulas" in the dirty light of the 21st century.
Despite a sound that is genre-spanning, the emotional core of Brown's music is more direct. Since his 2010 debut The Hybrid, Brown has charted his battle with depression, addiction and self-doubt. The lyrical lows mixed with his penchant for unpredictable production choices concocts a sonic speedball, with the side effect that every Danny Brown album feels like it could well be his last.
This feeling was stymied with his last solo album, 2019's uknowwhatimsaying. A vague consensus emerged that this was his 'sober' album – a dawn after the fever of his critically acclaimed, but volatile record, 2016's The Atrocity Exhibition. This dawn proved false. In a recent Rolling Stone interview, Brown detailed how his alcoholism and drug use continued to spiral.
Brown recalled that on the pandemic's eve he moved to steadily-gentrifying downtown Detroit. It would become his lockdown hold-up where he would watch his finances evaporate after a European tour was cancelled due to the lockdown. He sat in his penthouse doing coke and getting drunk by himself every night.
Brown would enter rehab on the 29th March 2023 – a day after an episode of his podcast The Danny Brown Show courted controversy. Brown, supposedly drunk, hit out at his label (Warp) and manager for allegedly shelving his sixth solo album, the long-rumoured Quaranta, which Brown suggested had been submitted two years ago, after lockdown. This would make sense of the album title – Quaranta is Italian for 40 (Brown is now 42). It is also the root word for 'quarantine'.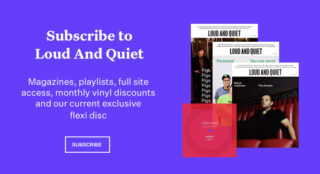 Whether due to, in spite of, or completely independent of his outburst, Quaranta is now free and the album's opening bar "This rap shit done saved my life / And fucked it up at the same time" sets the tone. More so than any Brown record up to now, everything exists here all at once.
Quaranta is blindingly reflective. Across the 35-minute runtime, Brown translates his bird's eye view from his Detroit penthouse like Drake on the CN Tower, deciphering the change that has festered around him and inside him. Brown stacks up the drug abuse, the affairs and the insecurities and cross-sections them with the Detroit that has quite literally imprisoned him, paralleling the city's gentrified rise from bankruptcy with his fall from grace, recognizing they both ended up at the same state of emptiness.
The album's merging of introspection, gentrification, addiction and isolation gives it a filthy warm glow, with shifts in tempo abrupt time-slips that blur the record's temporal boundaries. The psychedelic soul of late-Motown, slow jam, and dusty East Coast boom-bap exist together so fluently that it convinces you time isn't a stream, but rather a pool. Brown's typically dynamic layering makes the cut of his tragicomic pen all the more satisfying, with frantic lead single 'Tantor' containing a surgical slice: "It's that Black Lives Matter / Still sniff cocaine / Paid for a therapist / But I still ain't changed".
Quaranta's emotional heart is the uproarious 'Jenn's Terrific Vacation' which has the vampiric profiteering of Detroit landlords in its crosshairs. Ballasted by a blaring dub blast that uproots the track like a giant crane flattening a neighbourhood, Brown realises how both he and Detroit are locked in a rigged game leeched upon by middlemen – be it landlords or music industry execs. He poses the question "What you gonna do when the money low but the rent rise up?", answering it emphatically later in the track – "You move on out".
Billed as a spiritual successor to Brown's breakout record, 2012's XXX, a record asphyxiated by time, there's more to be said for the idea that Quaranta is a sequel to Brown's debut The Hybrid, a record asphyxiated by place. There's a greater case still that it's both. And while Quaranta may feel unfairly dated by Brown's more extreme release earlier this year (his collaborative album with JPEGMAFIA, SCARING THE HOES), this is by far his most relatable and focused album yet. More than a version of hip-hop's history, this is a version of Danny Brown's life.
Please support Loud And Quiet if you can
If you're a fan of what we do, please consider subscribing to L&Q to help fund our support of new musicians and independent labels
You can make a big difference for a few pounds per month, and in return we'll send you our magazines, exclusive flexi discs, and other subscriber bonus bits and pieces
Try for a month and cancel anytime