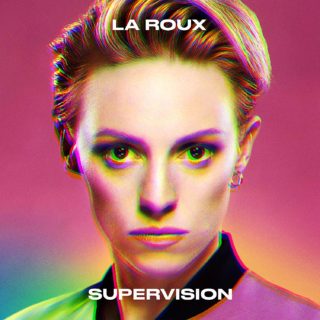 Elly Jackson holds a unique position in the cultural landscape. In 2009 she was the crown princess of street-cred pop, as revered by the then all-powerful indie community as she was popular in the mainstream (lest we forget, 'Bulletproof' went to number 1). She rocketed to stardom in short order but never consolidated her place there. A lacklustre second album (in sales at least, not critical reception) took five years to arrive, and now, after effectively voiding an entire decade, we arrive at album number three with anticipation levels modest at best.
Pop, in that time, has changed beyond measure. The charts are now bursting with TikTok-aping, meme-driven tracks that are lab-made to populate corporately-curated playlists. The industry is engaged in a race to find the shortest time it can take to co-opt its audience's attention. Based on Supervision, Jackson has no truck with any of that.
With six of its eight tracks clocking out at or after the five-minute mark, it appears that La Roux believes the power in dance pop music derives from such old fashioned notions as song progression, sonic world-building and restraint in the face of excess. She draws from some of the old masters – there are guitar licks that echo Nile Rodgers on 'Automatic Driver' and hallmarks of Thriller-era Michael Jackson on the vocal overlaps on 'Do You Feel'.
With emerging artists like Georgia now occupying the hot new thing space that was once hers, La Roux now fits more easily into the lane that has been home to LoneLady and Roisin Murphy; mature voices that understand how to mine the quarries for uncut bangers. As the brilliant opening track here, '21st Century', attests, she's still more than capable of producing the goods, too. 
Free Protomartyr flexi disc with this month's magazine
Subscribers to Loud And Quiet now receive a limited edition flexi disc of a rare track with their copy of the magazine
This month's disc is from Detroit punk band Protomartyr