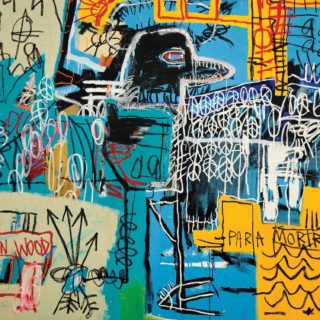 The Strokes
The New Abnormal
(Columbia)
5/10
A NOTE: LOUD AND QUIET IS IN DANGER OF CLOSING. PLEASE CONSIDER SUBSCRIBING TO OUR MAGAZINE OR MAKING A SMALL DONATION HERE. THANK YOU.
In 2005, in the lead-up to the release of First Impressions of Earth, and perhaps fearing the worst, Albert Hammond Jr told NME how The Strokes had banked enough credibility to "last us a lifetime". It didn't seem like a bold claim at the time, but not even Hammond could have expected it to be as true as it remains today.
It's now 2020 and The Strokes endure on a wave of goodwill, nostalgia and a sense of what we owe them. First Impressions of Earth came out and gave us a beefier, bloated Strokes who shredded enough on 'Heart in a Cage' and 'Juicebox' for us to go with it, outrageously flirting with Barry Manilow on 'Razorblade' before the album fell off a cliff. The following Angles (2011) and Comedown Machine (2013) sold 3 copies between them but still we loved The Strokes. When a band member releases a solo project, we wish it was a new Strokes album instead. When The Voidz tour, we buy tickets in the hope that Julian will perform the demo version of 'You Only Live Once'. Even when he doesn't you still get to see Julian Casablancas from The Strokes. That's how much credibility the first two Strokes albums banked – it's both impressive and depressing.
The obvious question is why hasn't another band meant as much to people in the last 20 years. But what's more apparent as a new album comes over the horizon once again, is how we've frozen the band in one time and they've frozen themselves in another. Despite the sound of Angles and Comedown Machine (and 2016's 3-track Future Present Past EP), most of us still have The Strokes down as the band that only strum downwards; '70s New York revivalists; Converse and jeans and perhaps even a tie, from a time when boys were boys and bands were bands. But they've been leaning into '80s new wave – from The Police to Blondie to A-ha – for much longer than they ever spent aping Modern Lovers; Casablancas their Marty McFly longer than their Joey Ramone. And that's where they still are with The New Abnormal – an album that features a Basquiat painting as its cover: a stamp of cultural significance and modern retro cool if there ever was one in 2020.
What Albert Hammond Jr meant in that NME interview was that The Strokes were going to do whatever the fuck they like from now on, which, in part, translated to them playing slower and longer. The New Abnormal certainly adheres to that, with a few exceptions, including opening red herring 'The Adults Are Talking' – a close relative to Comedown Machine's ode to 'Take On Me': 'One Way Trigger'. This is what "the Strokes sound" is now – a wafer-thin drum machine fizzing at a skittish pace, with Casablancas properly singing over it and an endless guitar line that sounds like it's coming from a keyboard. It's as strong as the best parts of Comedown Machine (and there were some best parts), but then it's gone again, slowly fading not quite to nothing but some on-mic studio chatter where Casablanca appears to say, "So let's go back to the old key, old tempo, everything." That old tempo, it turns out, is half the speed. The following 'Selfless' is largely forgettable, even if it does feature Casablancas reaching new heights in his falsetto singing. He sings way up there on 'Eternal Summer' too – a strange, plodding number of U2 stadium rock drums and a chorus that has Casablancas fully shouting, "I can't believe it / Life is such a funny journey / Psychedelic / This is the eleventh hour," like a drunk yelling at the wind. It's the flabbiest the band have ever been, who, by the way, have also retired their full-stop endings and now opt for a mix of slow fades and clips of unidentified new Strokes tunes, as if they've been recording over old demo tapes. 
Loud And Quiet podcasts: listen to guests including Tame Impala, Kim Gordon, Karen O + more
'Eternal Summer' is not Casablancas' finest hour as a lyricist, but as a writer who's always built with abstraction in order to deliver a moment of clarity that can feel profound, the drum-less 'At The Door' delivers when he growls, "Have to fight what I can't see / Not trying to build a legacy." It's a highlight, even if it takes forever to end, as does every song here. 
Better still is 'Bad Decisions', because it sounds like a Cure song from a John Hughes film, thanks almost entirely to Nick Valensi's string-hopping guitar riff. And while 'Not The Same Anymore' falls fowl to a chugging chorus, its verses almost have something of Nina Simone about them… briefly. 
If it sounds like I'm clutching at straws here perhaps it's because I'm trying to swerve 'Why Are Sundays So Depressing' on account of its title alone – coming to an Alan Partridge phone-in near you. Unfortunately, the song itself is somehow completely horrible and a total non-event, plagued by a distracting electronic whipping sound and the laziest of back and forths between Valensi and Hammond Jr. 
The most confusing moment on The New Abnormal though is 'Brooklyn Bridge to Chorus' – a ludicrous disco track that is initially appalling until you realise it's the best thing The Strokes have done in a long time. The name's not a good start, and what they do with it is worse, reaching for a level of meta that Robbie Williams hit when he sang, "And that's a good line to take it to the bridge," on 'Strong'. The Strokes do pretty much the same thing, with Casablancas saying "break" in one brief silence, and, "Can we switch to the chorus right now," just before they do. It's probably not want you want from The Strokes, but in case you didn't get it before Casablancas starts crowing, "I want new friends but they don't want me," they're clearly having a laugh here, and it feels like a relief. Finally, The Strokes stopped being too cool do what they really want, which is this case was to build a song as ridiculous and as fun as this around a two-finger synth hook and the odd Pet Shop Boys blast. 
The New Abnormal is still a way from being The Strokes' Tranquility Base Hotel and Casino, but at moments its getting there. It's certainly self-indulgent enough, and admirably pig-headed too. For an album that's only 9 tracks long, it goes on forever, and I've not even passed comment on the closing 'Ode to The Mets'. But we'll be back here. The New Abnormal will become your fifth favourite Strokes album (there really is little going on on Angles). We'll forget that the band haven't sounded like 'The Modern Age' since 'The Modern Age'. We'll find something to love in what they do next. For a lifetime.
Free Protomartyr flexi disc with this month's magazine
Subscribers to Loud And Quiet now receive a limited edition flexi disc of a rare track with their copy of the magazine
This month's disc is from Detroit punk band Protomartyr