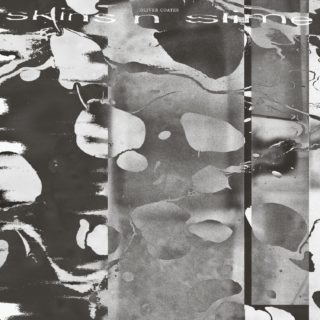 Oliver Coates
skins n slime
8/10
British cellist and producer Oliver Coates has been developing a distinctive approach to experimental dance and drone, all through the initial prism of his first instrument, for some time now. 2016's Upstepping, arguably a breakthrough moment for him, channelled drum and bass, jungle and 2-step into a rich, fibrous kind of inverse club music, intricate details providing him with entry points into new avenues of texture and rhythm that he's been following ever since. 
skins n slime is his boldest evolution of these now-familiar ideas yet: with conventional percussion largely shunned, and pulsating, processed beams of strings suggesting rather than insisting on meter, the record at once feels more liberated and more oppressive than anything he's done before. The skippy delicacy of much of Oliver Coates' previous work is traded in for an amorphous weight, disorientating and harsh, yet not without nuance. Gone are the days when his work could sit comfortably alongside the indie-friendly electronica of Four Tet, Floating Points et al; skins n slime is a different and ultimately more satisfying beast, far more akin to the work of Ian William Craig, Leyland Kirby, or even Double Negative–era Low.
Loud And Quiet could do with your help
We love making Loud And Quiet – our magazines, this website, our podcasts and more – but it's become increasingly difficult for us to balance the books.
If you're a reader who'd like to help us keep the show on the road, please consider becoming a Loud And Quiet member. There are options to receive our physical magazines and lots of other extras that are exclusive to our supporters.