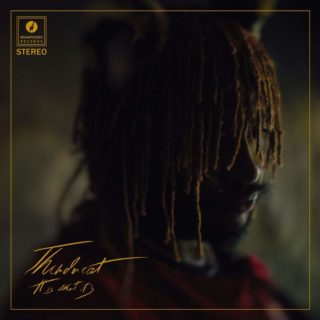 Thundercat
It Is What It Is
6/10
Since his break-out collaboration with Kendrick Lamar on his 2015 masterpiece To Pimp A Butterfly, which built upon the considerable reputation he'd garnered through his work with Flying Lotus, Suicidal Tendencies and others, Thundercat has swiftly graduated from a musician's musician to a listener's musician, culminating in the success of his last album, 2017's Drunk. 
Drunk elevated Thundercat from the pre-eminent session musician sought for his ferocious 6-string bass virtuosity and funkadelic groove to his own singular and commercial force. However, despite the jovial verve of Drunk, Thundercat cut a sullen and paranoid figure on the record when listening closely. 
This pervasive gloom is a hangover from his first two albums, The Golden Age of Apocalypse (2011) and Apocalypse (2013), both of which were introspective affairs soaked with moments of disquiet. Thundercat being Thundercat, there was fun to be had on both records, such as the intoxicating 'Oh Sheit It's X' and the Boys Noize bounce of 'Jamboree', but these tracks were mostly diluted by surrounding waves of consternation. 
If his first two albums were crepuscular ruminations, then Drunk was the other side of the coin – the subsequent, pain-numbing blow-out. It saw Thundercat trade in meditative jams for truncated spats of energy and drowned the pensive with deluges of sanguinity and irreverence. However, like a sickly-sweet cocktail, while the first sips were rich with the taste of funk and California sunshine, by the end of the album you encountered where all the bitterness was congealed and Drunk finished with a nuanced capitulation; a hallucinatory and fragmented solace that hit as hard as any of his earlier albums.
Thundercat seeks to cement this dexterity further in his new album, coming hot off a successful collaboration with Brainfeeder labelmate/owner Flying Lotus on the latter's 2019 album Flamagra. However, the results on It is What it Is are frustratingly uneven as mature craftsmanship and heartfelt attempts at transcendence are continually herniated by misplaced Drunk-era interludes that downplay the emotional weight of the record and occasionally border on the obnoxious.
Following a short solipsistic cosmic intro, the album starts auspiciously with the orchestral gloss of 'Innerstellar Love'. It's a track packed with a full-bodied and erratic drum that tears through the doting bass before submitting to the fashionably-late sax that envelopes the sound of the track and conjures a swirling, Sun Ra-tainted black hole.
The celestial strings at the start of the punk-driven roar of 'I Love Louis Cole' quietly melt to a profane charge of drums that are punctuated by hi-hats, all the while Thundercat channels tales of hedonistic nights until the song buckles into a drowsy introspective sound. It's a rare instance where Thundercat is able to alchemise euphoria and stupor within one track and it is a raging success. Drunk's extroverted funkiness surfaces in 'Black Qualls' where Thundercat pays homage to his musical influences, featuring funk legend Steve Arrington alongside Childish Gambino and Steve Lacy. Lyrically, Thundercat shines here as he intersperses potent truths of upwards mobility as a young black man in-between all the infectious bass.
After a polished start, Thundercat then abruptly up-ends the record by going on a tear of uninspiring and flimsy tracks consisting of 'Miguel's Happy Dance', 'How Sway', 'Funny Thing', and 'Overseas'. Each feels blotchy and incomplete, and doesn't manage to achieve the connection you feel Thundercat's desperate to make. Worse yet, it stalls all momentum and irrevocably upsets the spiritual equilibrium of the record. 
The album is briefly able to recalibrate sonically during 'Dragonball Durag', with a deep sumptuous bounce before stalling again with pretty but ultimately dull 'How I Feel', before winding into the didactic and innocuous Beatle-esque oddity of 'King of the Hill'. It's only when Thundercat drops the zaniness that the album connects again with the vulnerable soul of Unrequited Love; lacing the yearnings of a remorseful Thundercat with a cutting violin sailing above it.
The reflective 'Fair Chance' is undoubtedly the highlight of the album, combining an aching sincerity with a sonic contrast from the rest of the album thanks to appearances from Ty Dollar $ign and Lil B. Narrating over a sombre atmosphere, Thundercat is at pains to explain how he tries to "get over it, to get under it" – "it" being the death of close friend Mac Miller. The interplay between the three vocalists strikes a spiritual chord that soars above the rest of the album. However, despite this resuscitation, it's too little too late to entirely save the record, and album closer 'It is What It Is' bows out in confused fashion. 
The majority of the album's minutes are filled with gorgeous musicianship and compelling lyrics, but the album never recovers from its lacklustre middle section. It is what it is.
Please support Loud And Quiet if you can
If you're a fan of what we do, please consider subscribing to L&Q to help fund our support of new musicians and independent labels
You can make a big difference for a few pounds per month, and in return we'll send you our magazines, exclusive flexi discs, and other subscriber bonus bits and pieces
Try for a month and cancel anytime